Clyde Coleman: A Food Chain Veteran at PFG Making Things Happen
by Staff, on Mar 31, 2022 6:24:19 PM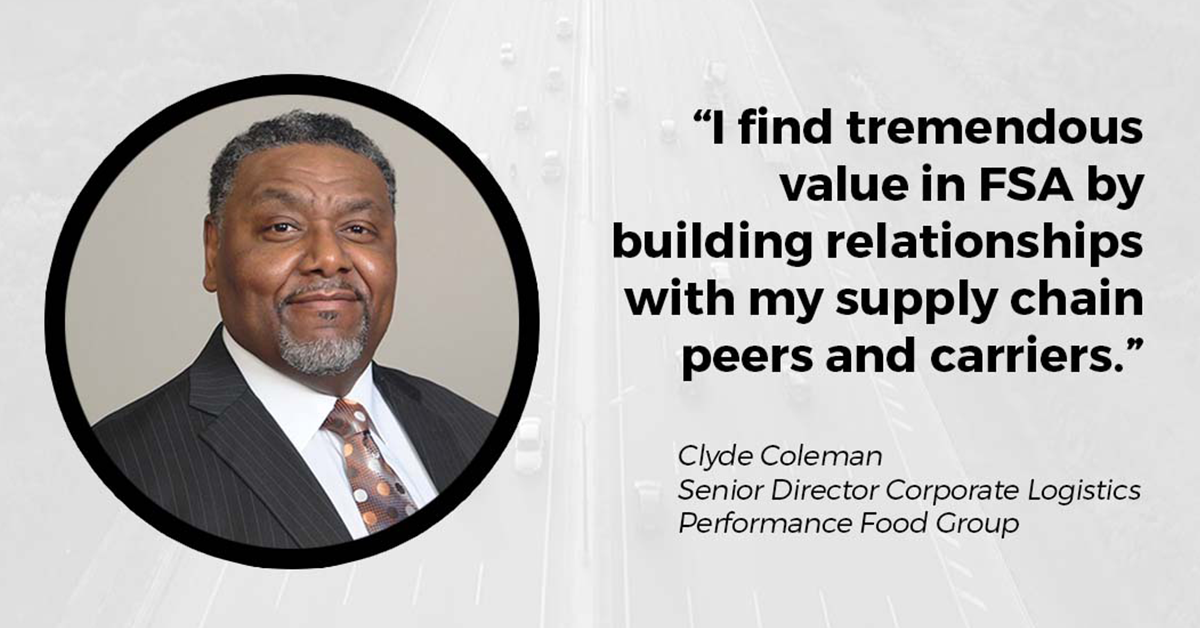 When he was a teenager, Clyde Coleman got his first experience in logistics in the warehouse where his father worked for Xerox, the imaging giant at the time. "I helped to unload containers on the weekends and on some holidays, and I drove forklift in the warehouse when I was a little older," Coleman recalls.
A Thriving Career in Logistics
After receiving a two-year degree in mass communications from Hinds Community College (Utica) and a Bachelor's degree in Marketing from Jackson State University, he worked as a Warehouse Site Manager and Carrier Development Manager for Sysco Foods, the global leader in selling, marketing and distributing food products to restaurants, healthcare and educational facilities, lodging establishments, and other customers who prepare meals away from home.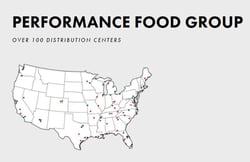 Today, he's a seasoned veteran with nearly 25 years' experience in supply chain management. Currently he's Senior Director of Corporate Logistics for Performance Food Group (PFG), one of the largest food and foodservice distribution companies in North America with more than 100 locations in the U.S. and Canada. PFG is a Fortune 200 company that markets and delivers quality food and related products to more than 150,000 locations including independent and chain restaurants, businesses, schools, healthcare facilities, vending and office coffee service distributors, big box retailers, theaters, and convenience stores.
"My responsibilities at PFG are to improve the inbound logistics program and to create operational efficiencies within our supply chain," explains Coleman. "Some of my responsibilities include carrier management. I also have a regional logistics management team that supports logistics managers in the field, as well as in redistribution and third-party unloading services."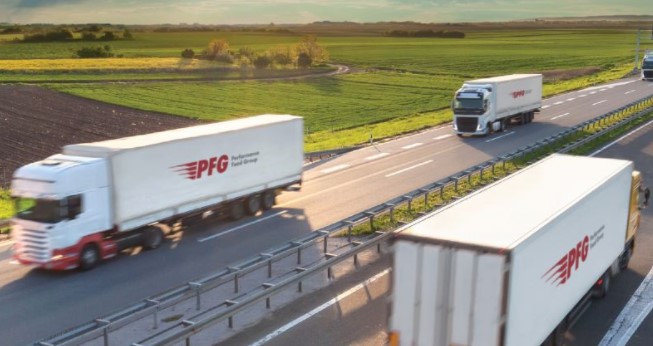 Perspectives on Today's Supply Chain Challenges
There are many supply chain challenges today, but the most significant are related to labor and talent management, according to Coleman: "Post-COVID the industry is short 80,000 drivers. FMCSA's Safe Driver Apprenticeship Program will help but it won't be enough to address the challenges we're seeing. Younger drivers are not entering at a rate that is high enough to replace the aging drivers now leaving the workforce."
Coleman sees occupations of truck drivers and other professionals in the industry as having a perception problem. To illustrate this, he shares this experience: "I recall attending college recruitment fairs and I would ask the question when doing a workshop: 'Who in this crowd is interested in taking on a job that is about $55K a year?' About half the students raised their hands. Then I asked, 'This same job gives you a sign on bonus of up to $10,000 dollars – who's interested?' About three-fourths of the students raised their hands. Then I said, 'This same job has travel opportunities and you get to see some different parts of the world.' Even more hands were raised. Then I said Great, let me show you the jobs available. I opened up the company website and showed them all the truck driving jobs, and several said "Aw Mr. Coleman I didn't go to college just to drive a truck." And I responded to them, but you are wanting to be in my job and be in this industry and you need to be able to come up with solutions for this.
I call my team "Supply Chain Solutions" because that's what we do: we find solutions to challenges. That's what you'll need to do as you get out in the world. As I attend recruitment fairs, that's what I like to do: have those kinds of discussions to see how young adults who are coming into this field are prepared to tackle those problems.
Leveraging the Value of FSA Membership
When Coleman began his role in managing carrier relationships at Sysco Foods, he was encouraged to attend the Food Shippers Annual Conference. "I attended with my mentor at the time, (the late) Lamar Tisdale, to establish and maintain relationships with carriers and to get familiar with different things going on in the industry," says Coleman. "The experience was incredibly invaluable to me and I've been attending ever since whenever I can. I gain so much from interacting with my peers, learning about their pain points and what they're doing to address them. Also, it's tremendously beneficial to have access to that many carriers and providers in one place, at one time."
He also mentions that because PFG has been aggressively growing over the years through acquisitions, he's been able gain outside perspectives about the reputation and practices of companies that PFG has acquired. "It's beneficial to hear first-hand from other shippers, carriers and providers who have done business with them," he adds.
Because Coleman has been an active FSA member over the years, he recently accepted the invitation to join the association's Board of Directors. "Over the years I've had the opportunity to volunteer and help get the conference set up, and that has given me the benefit to understand the intricacies from within the organization," he says. "I continue to find value in working alongside of others and establishing personal and professional relationships outside of my work environment. I've really enjoyed working as a volunteer with Food Shippers."
Clearly, Clyde Coleman is a supply chain professional in food logistics who is making things happen – through his career, his life, and his involvement in FSA.
Find a mentor. Find someone who can help you and navigate the ways and coach you within the industry. Many things are changing due to technology but relationships are still so important in this industry. But not just if you're starting out. Mid-level managers and even more seasoned executives can continue to gain value through mentors. Learn different perspectives from people who have 'been there done that' in areas that you don't necessarily know about. They can show you how to approach things differently.
Like this kind of content? Subscribe to our "Food For Thought" eNewsletter!

Now more than ever, professionals consume info on the go. Distributed twice monthly, our "Food For Thought" e-newsletter allows readers to stay informed about timely and relevant industry topics and FSA news whether they're in the office or on the road. Topics range from capacity, rates and supply chain disruption to multimodal transportation strategy, leveraging technology, and talent management and retention. Learn More