Companies Involved in Food Shippers Receive 2021 SmartWay Award
by Staff, on Dec 20, 2021 10:00:00 AM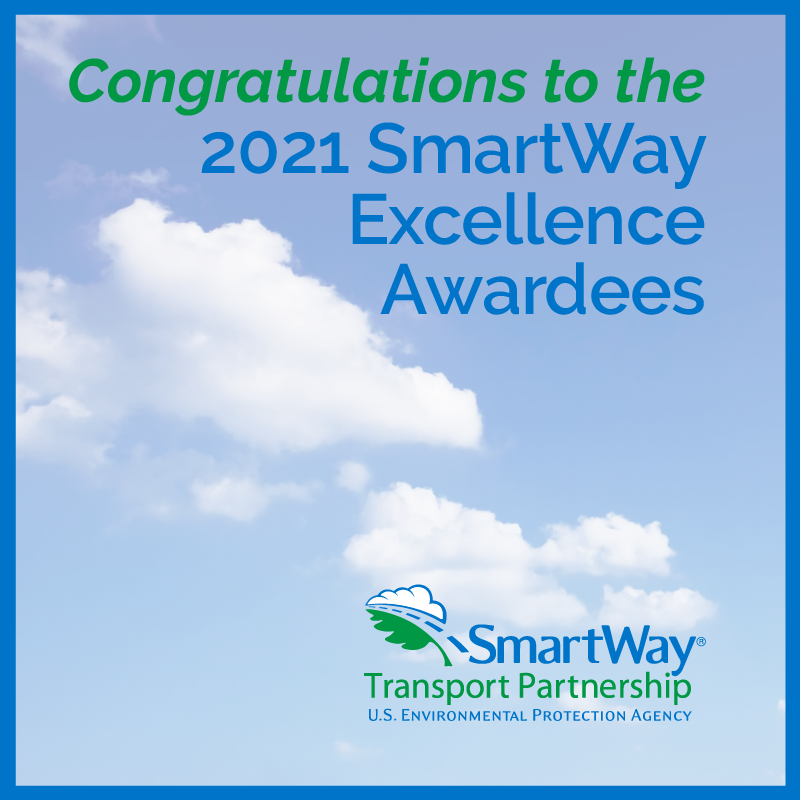 Members of Food Shippers of America (FSA) along with involved providers and carriers were honored with a SmartWay® Excellence Award. This recognition is bestowed upon true industry leaders in freight supply chain environmental performance and energy efficiency by the U.S. Environmental Protection Agency.

These companies represent the top performing, environmentally responsible SmartWay Partners that move more goods more miles with lower emissions and less energy. Excellence Award recipients were announced at a virtual press event hosted by the EPA with its SmartWay Partners, key stakeholders, and media in attendance. The award recipients are listed below.

The 2021 SmartWay Freight Partner Excellence Award recipients that are FSA members are: Meijer (Shipper), Meijer Logistics LLC (Truck Carrier), and Armada (Logistics). Also providers and carriers that are actively involved and supportive of FSA include: ATS, Inc. (Truck Carrier); Bison Transport Inc. (Truck Carrier); Cowan Systems, LLC (Truck Carrier); CRST (Truck Carrier); Doug Andrus Distributing LLC (Truck Carrier); Hub Group (Multimodal); KBX Logistics, LLC (Logistics); USXL Worldwide (Truck Carrier); and Werner Enterprise (Truck Carrier).

"For 17 years the SmartWay Transport Partnership has worked together with stakeholders in the freight industry to find innovative ways to reduce pollution from goods movement." says Sarah Dunham, Director of EPA's Office of Transportation and Air Quality, "We commend the innovation, drive, and collaborative spirit of our partners whose efforts are helping to meet the challenge of climate change and to create a healthier environment for us all."

View information about the 2021 SmartWay Excellence Awards.

EPA's SmartWay Transport Partnership is a market-driven initiative that empowers businesses to move goods in the cleanest, most energy-efficient way possible, while protecting public health and reducing air pollution. Demonstrating a commitment to corporate sustainability and social responsibility through SmartWay provides for a more competitive business environment, while enabling partners to make freight decisions that have a positive impact on efficiency and the environment.

Since 2004, SmartWay Partners have avoided emitting more than 143 million metric tons of CO2, 2.7 million tons NOX, and 112,000 tons PM, while saving $44.8 billion in fuel costs and 335 million barrels of oil -- equivalent to eliminating annual energy use in over 21 million homes.