Creating Resilience to Extreme Weather in Your Supply Chain
by Uber Freight | Sponsored Content, on May 8, 2023 2:30:53 PM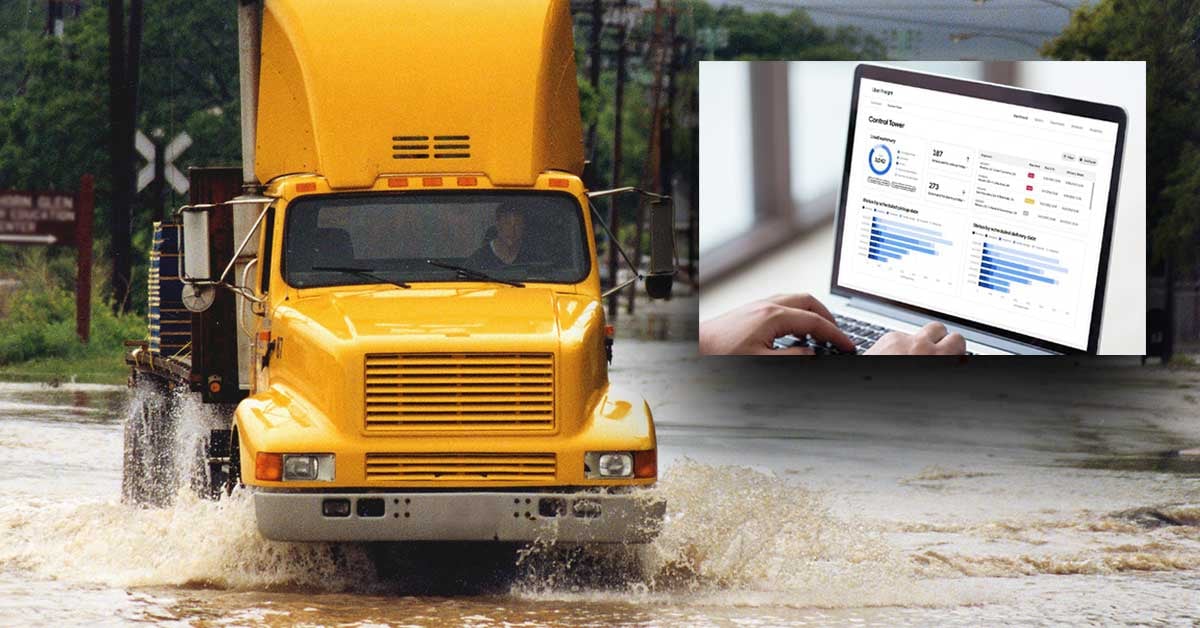 Extreme weather can have a detrimental impact on supply chains in the food industry. For example, produce volumes are down currently from expectations due to ongoing floods in California. Hurricane Ian had a significant impact on food chains on a national level for months after it struck in 2022.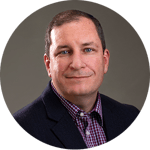 "We've seen the impacts of all types of extreme weather events, ranging from blizzard/polar vortex conditions to devastating hurricanes and tornadoes to wildfires," says Jeff Hart, Vice President of Operations, Uber Freight, who supports customers and leads Uber Freight's managed transportation teams. "In every case, delays in getting food to the store and end customer will occur."
One way to help mitigate delays during these events is through visibility to orders in transit and predictive risk technology that can provide risk scores in route related to weather, traffic, geopolitical events through the lifecycle of each shipment. With the right technology food shippers also can reposition inventory to alternate forwarding DCs, pull ahead orders, and prioritize deliveries and communication such as critical tracking and round-the-clock updates for time-sensitive shipments during weather events.
Five Tips to Dodge Extreme Weather-Related Disruptions



What can food companies do to protect their supply chains against these kinds of significant weather events? Because extreme weather can have a dramatic impact on the supply chains of food companies, Hart advises food shippers to follow a supply chain risk mitigation strategy. Below are five elements that food companies should build into their supply chain strategy and operations when it comes to extreme weather events:
1. Map your supply chain.
Identify the direct and indirect locations that are needed to support manufacturing, warehousing and distribution activities. Tier-one suppliers usually have sound strategic control and most have good visibility over their processes. It is suppliers in tier two and beyond that are most likely to be affected by weather disruptions, because here companies often share suppliers.
"From a planning perspective, it's always good to sit down with your transportation or logistics team to examine where your current warehouses and networks are - and where the customers are who are served by your supply chain network," recommends Hart. "Evaluate high-risk areas for catastrophic events, and strategize around them."
2. Integrate a strong tech ecosystem into your food chain.
As you map your supply chain, also consider the power of technology. Climate monitoring and predictive tools can allow for years of data to be put to good use in specific sites and locations - allowing executives to understand essential vulnerabilities and risks in their supply chains. Such systems are most powerful when climate data is effectively interpreted and actionable, real-time strategies are developed to minimize supply chain impact.
"Innovative technology platforms can be of tremendous benefit," says Hart. "For food shippers in particular, the visibility you can gain from technology into every step of the supply chain is critical. By having real-time load tracking, risk assessment, cost transparency and shipment optimization, shippers can address a wide variety of challenges such as inclement weather and shipment delays. Also a TMS that is designed for quick execution (often a necessity with food shippers) with optimized route plans and around-the-clock access adds to the ability to quickly respond to these situations. Technology that helps improve current processes by minimizing empty miles, consolidating orders/shipments and reducing idling time, ensuring that time-sensitive delivery such as perishable foods is even faster and keeps costs down for shippers."
3. Leverage data derived from that tech ecosystem.
Using relevant data can enable food manufacturers, retailers and distributors to retain a competitive advantage in the face of a tornado, hurricane, flood or other catastrophic event.
"Secure providers that have offerings that meet a wide range of demands and span across digital brokerage, transportation management systems, and fully managed transportation and logistics solutions, as well as carrier applications and drop freight programs can be invaluable," he continues.
"With an increase in weather-related supply chain challenges affecting food shippers, such solutions help shippers to plan around and absorb the shock of these events - regardless of whether those challenges are forecasted and prepared for or unexpected. This keeps costs down while maintaining service and enhancing shippers' networks through any market condition."
4. Manage risk upstream.
A weakness of continuity plans with many food company operations is that they often focus solely on nearby locations. Proactively managing supplier networks can allow food shippers to more quickly identify alternative sources, and also switch to new suppliers more efficiently when necessary.
To this point, collaborating with suppliers can be invaluable, suggests Hart. Companies can contractually insist that suppliers include business continuity plans - and they should. Suppliers are vulnerable not only to disruption from weather events but from all manner of things, including intervention from regulatory bodies and also environmental laws. Back-up plans, alternative production sites, and recovery timeframes should all be in place. To ensure this is the case, collaborate with suppliers and help them understand their vulnerabilities to disruption. Supplier contracts should also insist business continuity plans are tested annually.
5. Scenario planning.
Supply chains are complex, and food businesses should analyze and compare different supply network set-ups and sources, with a goal to manage risk more effectively. The impact of dramatic weather events can be studied and assessed across multiple configurations. In fact, climate models are frequently volatile, and lead to unexpected risks - meaning some of the transportation and logistics measures needed to counteract them can be counterintuitive.
Going through scenario planning can also help food shippers to identify and assess risk. After establishing end-to-end visibility of the supply chain, the next step is to examine your supply chain network's vulnerabilities – and not just in the event of extreme weather but also due to local economic conditions, geopolitical risks, proximity to both supplier and customer, energy access reliability and the availability of labor and natural resources. This level of risk assessment helps food companies prioritize investment.
Concludes Hart: "As part of the scenario planning, it also may make sense to ensure you have two to three weeks' worth of inventory in those areas to engage if and when an event does occur so you're able to continue to provide value to your customers if something should happen, whether it's on the warehouse or transportation side of the event that has occurred. This will help you to accommodate demand even when supply may be unavailable."
Additional Information about Uber Freight
Uber Freight's TMS network includes some of the most iconic food shipper brands, such as Blue Triton Brands. Uber Freight takes these relationships seriously and have an incredible amount of benchmarking and best practices shared with its customers. "We partner with our customers to drive better outcomes that exceed their expectations and help to grow their business," says Hart.
For more information, visit UberFreight.com.
Like this kind of content? Subscribe to our "Food For Thought" eNewsletter!

Now more than ever, professionals consume info on the go. Distributed twice monthly, our "Food For Thought" e-newsletter allows readers to stay informed about timely and relevant industry topics and FSA news whether they're in the office or on the road. Topics range from capacity, rates and supply chain disruption to multimodal transportation strategy, leveraging technology, and talent management and retention. Learn More