EXPOSED: The Critical Importance (and Surprising Fragility) of Food Chains
by Staff, on Jan 24, 2022 10:14:51 PM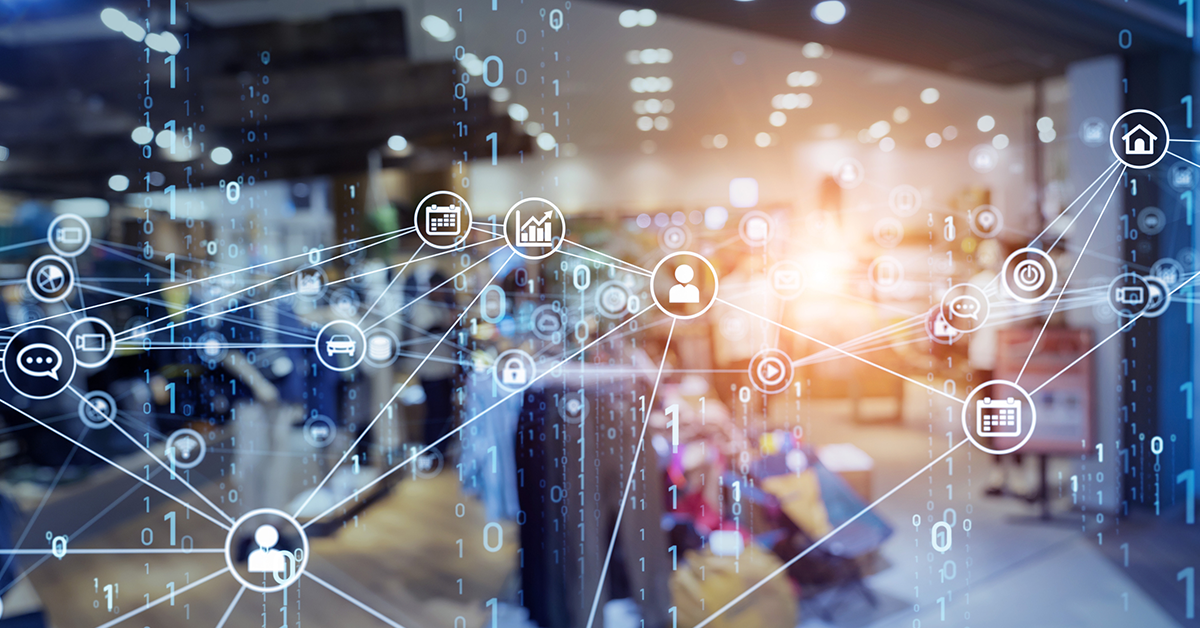 The aftermath of COVID has had a crippling impact on supply chains in the food and beverage industry. Food companies struggle to find quality labor at all levels of their enterprise operations – ranging from the manufacturing floor to warehouses, DCs and private fleets, not to mention in supply chain management and operations roles. Raw materials for food production as well as finished goods are becoming in shorter supply. As food companies entered into 2022, they've pushed hard to identify ways to minimize these challenges and reduce supply chain risk and choke points.
COVID's impact also exposed a sobering fact: Some food companies have taken their supply chains for granted and have not proactively invested in everything necessary to ensure they are seamless, transparent, efficient, and full of risk-avoidance. In fact, some have found that their mediocre supply chains that are causing operational and financial challenges for the entire enterprise.
As corporate leaders and supply chain executives grapple with how to deal with allocations of critical materials and supplies or manage skyrocketing logistics costs, they look at their organization's food chain problems and ask the simple question: "What is wrong with our supply chain?" More importantly, they're then asking: "How do we fix our supply chain problems?"
While there are no simple answers to these questions, there are some potentially contentious issues that must be addressed. For example, according to a recent survey conducted on behalf of the Food Shippers of America (FSA), one of the top three business concerns for companies in the industry is related to recruiting and retaining an adequate workforce to meet current demand levels. So before asking, "Do we have the right people?" a company should first ask the critical question: "Do we manage our supply chain and transportation activities in a transactional or strategic manner?"
How Do You Best Fix Your Food Chain Issues?
Some C-Level executives believe they are acting strategically, but in reality they are operating at a very tactical and transactional level that focuses on costs first and strategic issues second. If food companies are serious about being strategic in addressing their supply chain issues, there are two important questions to ask:
Do you have a written, measurable strategic supply chain and/or logistics management plan that defines how supply chain activities are managed and quantifies the investments that must be made to address your supply chain requirements?


Do you have measurable goals and objectives for your supply chain and freight activities that have been accepted throughout the entire enterprise? This should include written supply chain or logistics Key Performance Indicators (KPIs) that are regularly reviewed with other C-Suite executives.
If your enterprise cannot answer "yes" to these fundamental questions, then management has a choice: Either address these related issues or accept the fact that your supply chain will continue to have constant challenges. To be sure, these issues will not magically disappear or get better without addressing the underlying causes.
Creating A Strategic Food Chain
There are several things that corporate leaders and supply chain executives with food enterprises can do to create a more strategically aligned supply chain:
First, look evaluate your supply chain holistically. Focus on how the patterns and behaviors of your customers and suppliers directly impact your supply chain activities. Then evaluate how to make changes to create a more proactive, risk-mitigation supply chain and make sure to constantly evaluate your processes and practices in response to ever-changing market conditions.


Remember that strategic supply chains are developed, deployed and managed with "outcome" mindsets of their supply chain executives. Smart food companies know what they want to see happen in their supply chain operations and they have properly defined expectations and objectives for their supply chain teams.


Lastly, you must understand what is really at stake with your company's supply chain activities. More and more we hear the mantra: "Companies don't compete, supply chains compete."
Like this kind of content? Subscribe to our "Food For Thought" eNewsletter!

Now more than ever, professionals consume info on the go. Distributed twice monthly, our "Food For Thought" e-newsletter allows readers to stay informed about timely and relevant industry topics and FSA news whether they're in the office or on the road. Topics range from capacity, rates and supply chain disruption to multimodal transportation strategy, leveraging technology, and talent management and retention. Learn More