Football Great Tony Dungy Shares Life Lessons
by Staff, on Feb 22, 2022 9:27:04 PM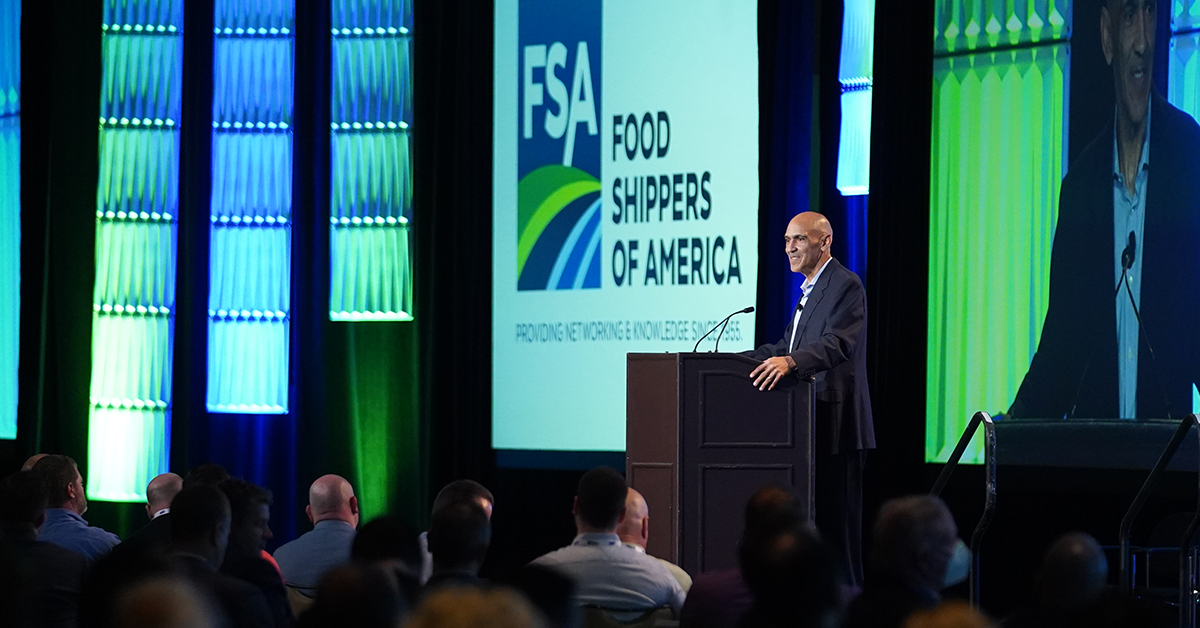 "What separates the truly great teams from the mediocre ones?"
This was the question asked by Tony Dungy as he opened his keynote presentation at the 2022 Food Shippers Conference this past Monday morning. He then proceeded to answer this question by explaining four simple yet highly effective principles he has coached (and lived) by: selflessness, ownership, unity, and larger purpose.
And he should know. Dungy is the former American football safety and coach who served as a head coach in the National Football League (NFL) for 13 seasons with the Tampa Bay Buccaneers and Indianapolis Colts. His teams became perennial postseason contenders under his leadership, missing the playoffs only twice with Tampa Bay. He also led the Colts to victory in Super Bowl XLI—making him the first black head coach to win the Super Bowl in 2007.
FSA Conference attendees were hanging on every word as Dungy defined these critical principles:
Selflessness: Putting individual needs aside for the good of the team.
Ownership: Fulfilling your role by learning it thoroughly and by consistently giving 100 percent.
Unity: Understanding and rallying around your team's mission, philosophy, and culture through open communication and positive conflict resolution.
Larger Purpose: Contributing to the wider community in a lasting and significant way.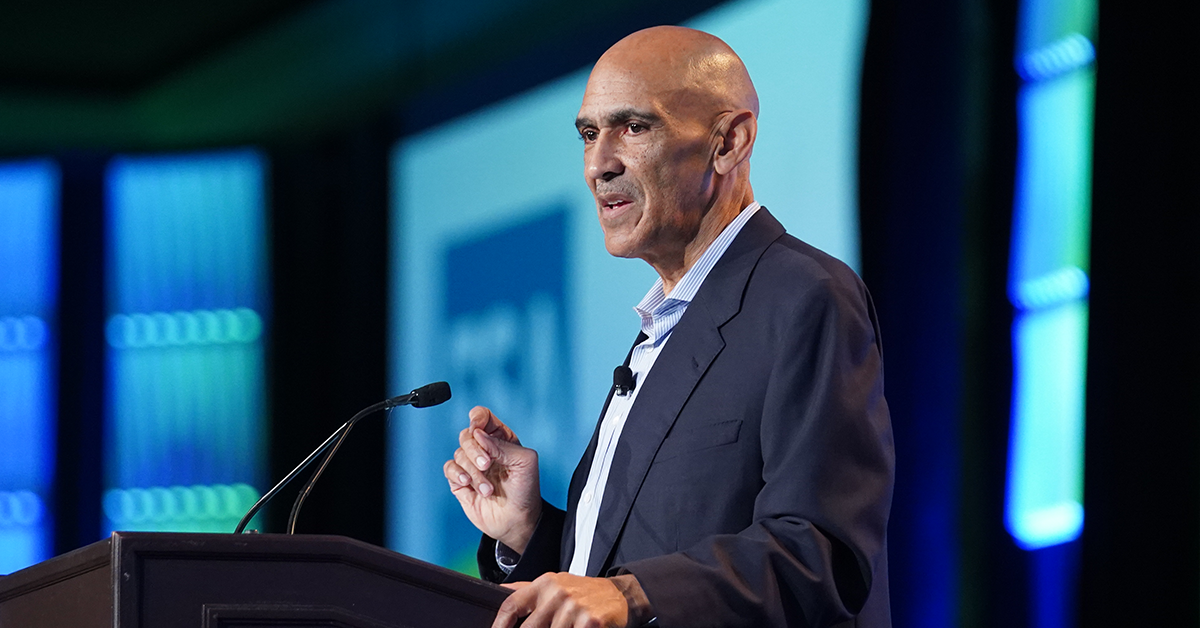 Important Moments in Tony's Life
Much of Dungy's keynote was telling his stories with intriguing life lessons he's learned over the years – lessons that we all can apply to our own lives.
Born and raised in Jackson, Michigan, Dungy graduated from Parkside High School in 1973 and then played college football at the University of Minnesota (he was the Gophers' most valuable player at quarterback in 1975 and 1976). In 1977, he was awarded the Big Ten Medal of Honor, recognizing one student athlete from the graduating class of each Big Ten member school, for demonstrating joint athletic and academic excellence throughout their college career.
Dungy shared how he became emergency quarterback for the Pittsburgh Steelers in a 1977 game against the Houston Oilers when both Terry Bradshaw and Mike Kruczek went down with injuries on October 9. "That was an important moment in my football career because, even though we lost the game, it put me in the spotlight," said Dungy.
Dungy shared his story about beginning his head coaching tenure in 1996 with the Buccaneers, a franchise he said was regarded as one of the league's worst. Through implementation of the Tampa 2 defensive scheme, Dungy brought new success to the Buccaneers, leading them to four playoff appearances in six seasons. He is credited with constructing the team that won Super Bowl XXXVII the following year. After his departure from Tampa Bay, Dungy served as the Colts' head coach for seven seasons, qualifying for the playoffs in each. His greatest success occurred with the Colts' Super Bowl-winning season in 2006, the franchise's first in over three decades and the first since relocating to Indianapolis. He retired from coaching following the 2008 season.
Dungy explained how his coaching style developed from the Pittsburgh Steelers' dynasty of the 1970s. He was influenced by the defensive schemes learned under Chuck Noll and Bud Carson. Dungy said that he inherited most of the coaching philosophies from Noll and he is proud to be a protégé of Noll. He said he picked up an important lesson from him: "As a player, you need to get to know the city because you represent it." That same principle can be applied to corporate leadership: get to know your employees, your team, and your organization very well.
What about coaching individuals? "When I was coaching, I told every guy on the team that his role was important," said Dungy. "If you came in as a free agent and were just a gunner on the punt team or the third safety, you were doing something the team needed to win. It was a way to emphasize that no one is irreplaceable."
Finding Your Purpose
"Another thing I always told my players: Don't make football your life," he said. "Family is important. Friendships and comradery are important. Faith is important. Finding your life's purpose is important."
Dungy has certainly found his life's purpose: to make a difference in the lives of others. Since retiring, he became the national spokesman for the fatherhood program "All Pro Dad." Dungy explained that the All Pro Dad program is the fatherhood program of Family First, a national non-profit organization based in Tampa, Florida. Launched in 1997 by Mark Merrill with Dungy's help, All Pro Dad is built on a football theme and features more than 50 NFL players, coaches and alumni who speak out on the importance of being a good father.
Dungy closed his presentation by reminding the audience "to set your goals high, help your staff to be the best they can be, let them know you hear them and you're listening, and remember the fundamental of paying attention to details." Good advice coming from a football legend.
Like this kind of content? Subscribe to our "Food For Thought" eNewsletter!

Now more than ever, professionals consume info on the go. Distributed twice monthly, our "Food For Thought" e-newsletter allows readers to stay informed about timely and relevant industry topics and FSA news whether they're in the office or on the road. Topics range from capacity, rates and supply chain disruption to multimodal transportation strategy, leveraging technology, and talent management and retention. Learn More