FSA Supports ALAN Fundraising Campaign through December
by American Logistics Aid Network | Contributed Content, on Dec 11, 2022 10:34:31 PM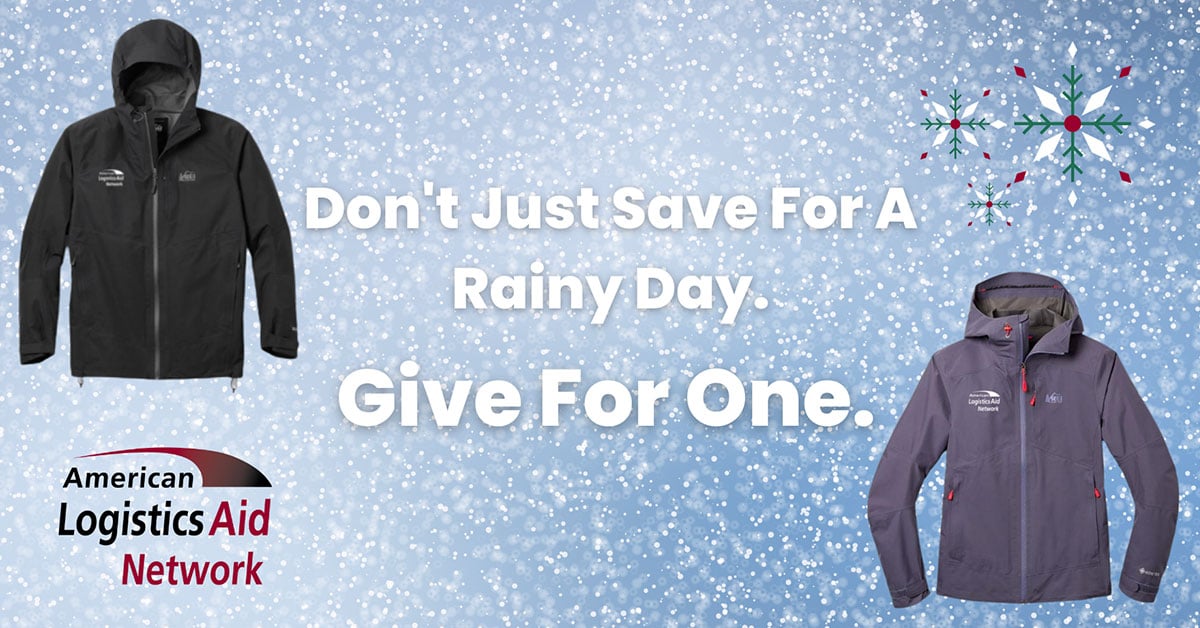 In the aftermath of Hurricanes Fiona and Ian, the American Logistics Aid Network has been hard at work supporting disaster relief efforts in Florida and the southeast.
To generate funds to support these relief efforts, ALAN's fall fundraiser is running through December – and the Food Shippers of America (FSA) encourages companies to help support this fundraiser.
For every donation of $200 or more, ALAN will gift you a quality ALAN logoed XeroDry GTX rain jacket (while supplies last). Consider donating to this campaign - it's an amazing way to support humanitarian work this holiday season while getting the perfect gift to weather the elements.
"It's our way of saying thank you to everyone whose financial contribution helped us assist so many survivors of hurricanes, tornadoes, floods and other disasters over the years – not to mention a reminder that it's always a good idea to stay storm-ready," says Kathy Fulton, Executive Director at ALAN.
According to Fulton, ALAN's goal is to raise enough to gift 1,000 rain jackets. Donate today and help ALAN reach its goal. You can learn more about color and size options by accessing the form here. The password is alanaid
Like this kind of content? Subscribe to our "Food For Thought" eNewsletter!

Now more than ever, professionals consume info on the go. Distributed twice monthly, our "Food For Thought" e-newsletter allows readers to stay informed about timely and relevant industry topics and FSA news whether they're in the office or on the road. Topics range from capacity, rates and supply chain disruption to multimodal transportation strategy, leveraging technology, and talent management and retention. Learn More