How Food Shippers Can Mitigate Skyrocketing Fuel Costs
by Staff, on May 9, 2022 5:58:56 PM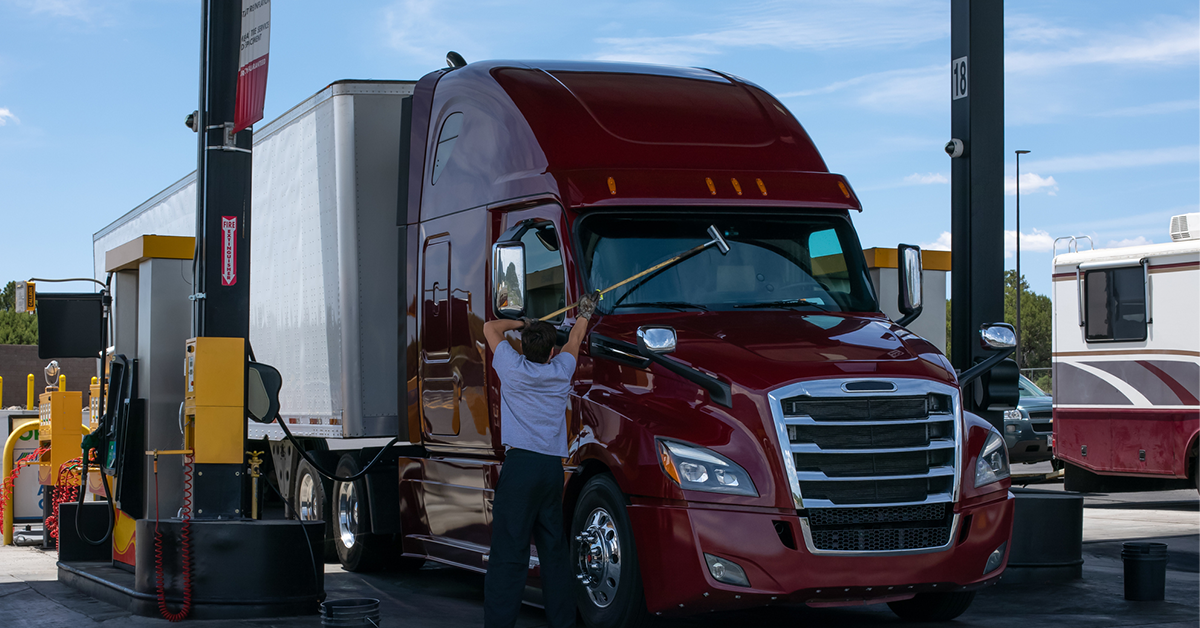 One of the biggest challenges in managing supply chain costs for food shippers? The rising price of fuel. Fears of escalating inflation, trade wars, and global economic uncertainty are driving an already volatile diesel fuel landscape. The cost of fuel is already at historic highs, and no one knows how much higher it can go.
In fact, the national average price of diesel fuel rose 34.9 cents to set an all-time record of $5.509 a gallon, according to U.S. Energy Information Administration data released May 2. Trucking's main fuel blew past the previous record of $5.25 due to the second-largest increase of the year. Diesel surged 74.5 cents March 7. A gallon of diesel now costs nearly $2.37 more than it did at this time in 2021.
Diesel's cost rose in all 10 regions in EIA's weekly survey, ranging from a high of 86.1 cents a gallon in New England to a low of 13.5 cents in California.
View Gasoline and Diesel Fuel Update by EIA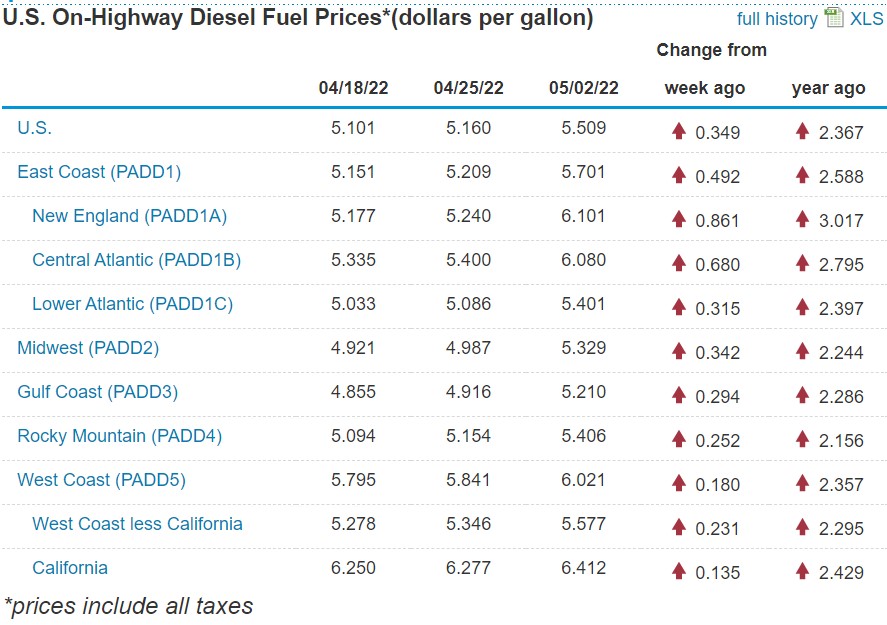 But one thing all food shippers know: Since the fuel surcharges reflect the rapidly rising cost of fuel, they are experiencing an immediate and dramatic increase in their freight costs. In fact, many food shippers are reporting anywhere between 3 percent and 10 percent, depending upon their fuel surcharge calculation.
Potential Solutions to Mitigate Volatile Fuel Costs
This is having a huge impact on supply chain budgets and has created concerns for many food shippers. Many shippers are asking the basic question: "What can we do?"
Here are some common-sense practices from various food shippers, consultants and providers:
Ship from optimally designed network configuration to minimize network miles.

Assess your network model to reduce miles and evaluate adding DCs and cross-dock operations.
Maximize equipment utilization. This could involve focusing on trailer fill, and ship trucks and containers to maximum weight; evaluate and reduce the frequency of your deliveries to increase fill rate; and establish minimum order quantities with your customers.
Review product packaging to identify opportunities to improvement equipment utilization.
Optimize mode selection by shifting parcel to LTL, LTL to pool, pool to truckload, truckload to heavy weight truckload, heavy weight truckload to intermodal, and intermodal to rail.
Align shipping points and capacity by determining the most cost-effective shipping locations and by limiting out-of-alignment shipments.
Minimize empty miles by utilizing dedicated fleets when possible, identifying backhauls within your extended network, collaborating with other shippers and partners, and identifying opportunities where you can leverage continuous moves.
Like this kind of content? Subscribe to our "Food For Thought" eNewsletter!

Now more than ever, professionals consume info on the go. Distributed twice monthly, our "Food For Thought" e-newsletter allows readers to stay informed about timely and relevant industry topics and FSA news whether they're in the office or on the road. Topics range from capacity, rates and supply chain disruption to multimodal transportation strategy, leveraging technology, and talent management and retention. Learn More