Kroger Deploys Autonomous Trucks
by Staff, on Mar 20, 2023 4:26:35 PM
Kroger will deploy Gatik's autonomous box trucks to serve customers with increased delivery frequency, reliability and responsiveness.
Gatik, the market leader in autonomous middle mile logistics, recently announced a multi-year commercial collaboration to transport customer orders within Kroger's Dallas distribution network. Kroger ranks as one of the world's largest retailers, with nearly half a million associates across 2,800 stores in 35 states operating two dozen grocery retail brands and 34 manufacturing and 44 distribution locations. Kroger serves more than 11 million customers daily in its stores and online through convenient e-commerce options like pickup, ship and delivery.
Under the collaboration, Gatik's medium-duty autonomous box trucks will transport fresh, customer-favorite products from a Kroger Customer Fulfillment Center (CFC) in Dallas, Texas, to multiple retail locations. Gatik's industry-leading autonomous trucks each feature a cold chain-capable 20' foot box designed to transport ambient, refrigerated and frozen goods quickly, safely and efficiently. The collaboration involves consistent, repeated delivery runs multiple times per day, seven days per week across Kroger's Dallas distribution network, while unlocking the advantages of autonomous delivery for Kroger's customers: Increased speed and responsiveness when fulfilling e-commerce orders, reduced costs and dedicated capacity across the supply chain's middle mile. The operations will launch in Q2, 2023.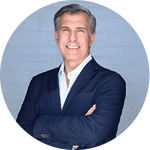 "We are so excited to see Gatik trucks starting to deliver groceries throughout our Dallas division," said Raúl Bujalil, VP Supply Chain Strategy and Technology Enablers at Kroger. "These autonomous box trucks will help us continue our commitment to creating a seamless shopping experience - where customers can access their favorite fresh foods, with zero compromise on value or convenience."
Gatik's autonomous middle mile solution will help support Kroger by meeting customers' immediate needs whether they shop online or in-store, providing access to goods faster and more reliably than ever before.
"Kroger's commitment to redefining service levels for its customers through innovative technology meant that our collaboration came together very quickly," said Gautam Narang, co-founder and CEO, Gatik. "We're deeply familiar with operating our autonomous fleet within the Dallas ecosystem, and we're very excited to bring that experience to support Kroger in its mission to reshape the future of goods delivery."
Since launching commercial operations in 2019, Gatik has delivered half a million customer orders, leveraging its commercial-grade autonomous technology to transport freight safely and efficiently on the middle mile. Gatik provides Autonomous Transportation as a Service (ATaaS) daily for customers across multiple markets including Arkansas and Ontario, and is continuing to densify its commercial presence in the state of Texas to meet intense customer demand.
Like this kind of content? Subscribe to our "Food For Thought" eNewsletter!

Now more than ever, professionals consume info on the go. Distributed twice monthly, our "Food For Thought" e-newsletter allows readers to stay informed about timely and relevant industry topics and FSA news whether they're in the office or on the road. Topics range from capacity, rates and supply chain disruption to multimodal transportation strategy, leveraging technology, and talent management and retention. Learn More