Leveraging Performance Data to Improve Transportation Procurement
by Isometric Technologies | Sponsored Content, on May 22, 2023 12:59:42 PM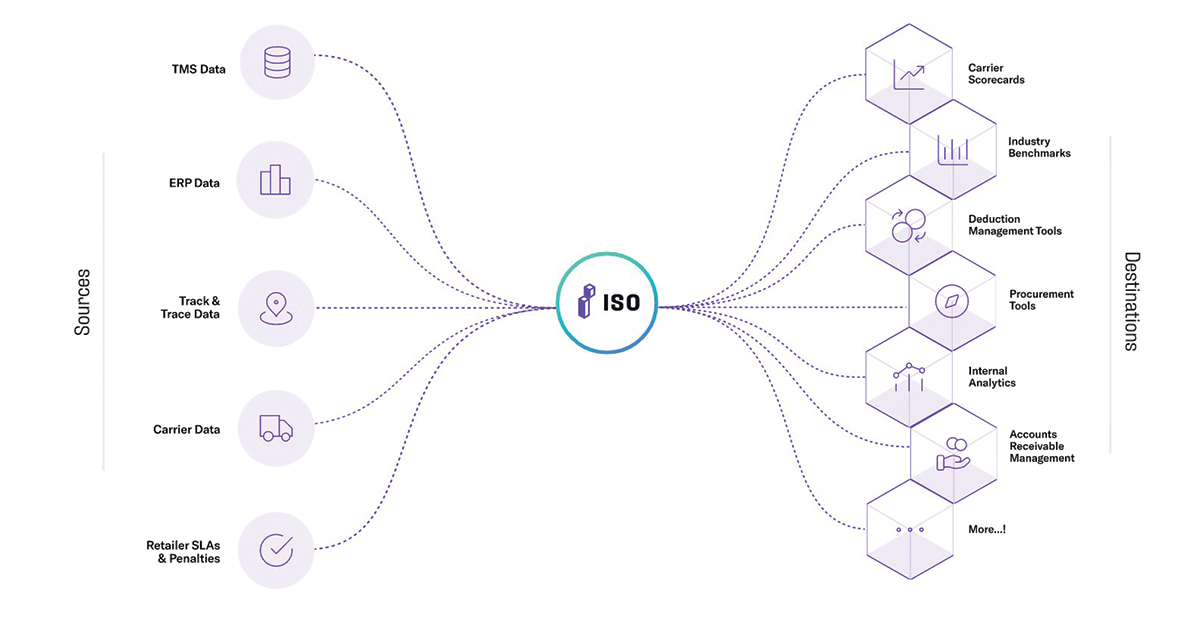 For most procurement leaders in the food and beverage industry, having a strong end-to-end supply chain comes down to performance excellence in these five key areas: quality, speed, dependability, flexibility and cost.
Yet most food shippers admit there are significant challenges in data accuracy because they lack accuracy and consistency in the way they gather performance data. Many build their performance data through a highly manual processes by gathering data from their internal supply chain teams and providers, importing this data received via email into spreadsheets, and then reformatting the data into semi-meaningful formats that enable them to do "acceptable" data forensics. The problem with this is that such a manual process is ripe with the potential of human error, inconsistent methods of gathering data points, and missing context around these performance data.
Says one senior procurement manager with a beverage manufacturer: "Up until recently we were unable to efficiently cleanse our data. We left ourselves open to gamification from the carrier base. So carriers weren't always properly held accountable for poor performance. A 3 - 5% delta on performance data means you potentially have 30,000 - 50,000 shipments that have issues that aren't properly being root-caused and fixed."
But with today's technology, it doesn't need to be this way.
Improving Performance Data Quality: A Beverage Manufacturer Case Study
Many shippers like this beverage shipper face challenges in managing and measuring freight transportation performance. The age-old scorecarding process oftentimes is manual and time-consuming, leading to wasted resources and unproductive meetings with business partners. Although the beverage shipper in this case is a leader in developing cutting-edge procurement strategies and embracing innovation, their process for measuring service-level performance was fragmented and laborious. Critical shipment and order data was logged in hundreds of spreadsheets and distributed across multiple stakeholders, leading to a time-consuming and error-prone cycle of retrieving, analyzing, and acting on the data.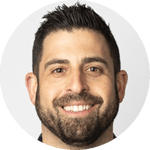 According to Brian Cristol co-founder and CEO of Isometric Technologies (ISO), a logistics performance intelligence platform, this food shipper had one analyst spending up to 20 hours each week on scorecarding and carrier management activities alone. Scorecards then were transitioned to an additional four employees across various procurement regions who in turn managed rebuttals, and escalations sometimes involved upper-level management. On any given week, up to 13 employees worked on this process – and the end result was consuming additional valuable resources that could have been allocated in a more productive manner in other areas.
Additionally, the significant volume of inaccurate and untrustworthy data made it very difficult for this beverage manufacturer to make procurement decisions in a timely manner, identify parties responsible for critical service failures, and improve overall transportation performance within their provider network.
To address these challenges head-on, this beverage manufacturer turned to ISO to improve the quality of their logistics data, boost operational efficiency, and better understand the performance levels within their transportation network. ISO provided the beverage manufacturer with a single source-of-truth platform to reconcile service-level performance data with their provider network.
According to Cristol, there's an opportunity for food shippers to bring together their key internal stakeholders and providers for a single source-of-truth to find out what is happening in their overall food chains, measure food chain performance, eliminate problems in transportation and logistics activities, and mitigate risk through the use of reliable and consistently established performance data.
In this case, ISO's Logistics Performance Intelligence platform now houses the beverage shipper's internal and external KPIs and SLAs, along with associated penalties. ISO's Logistics Performance Intelligence platform then ingests data from the beverage manufacturer's internal systems and generates exceptions when product shipments fail to meet these pre-defined standards. Carriers and providers then are given the opportunity to audit these exceptions, submit rebuttals, and provide reason codes for service failures.
The digitization of the beverage manufacturer's scorecarding process yielded immediate supply chain results: reducing hours needed for scorecard creation and management by 3,000 per year to approximately only 2,000 hours per year.
"To date, 21% of this food shipper's exceptions have been overturned with ISO's data reconciliation workflow," says Cristol. "Meaning the responsible party and/or reason code for those service failures have been altered from their original status, resulting in data that is cleaner and more reliable. Carriers also have benefitted from this workflow; the ability to correct inaccurate exceptions on a shared platform materially impacts KPIs, improves trust with the shipper, and gives back time to both parties to resolve service issues proactively."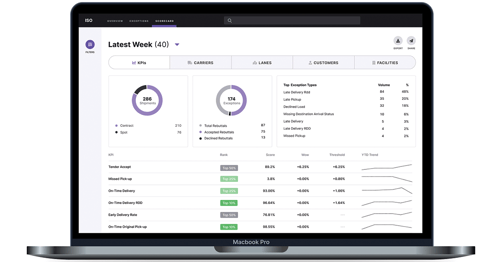 You Can't Manage What You Don't Measure
From a macro perspective, the emergence of the Cloud about 15 years ago allowed technology companies to come into the transportation arena and create solutions that can help to drive better decision-making and bring better visibility to the supply chain, reflects Cristol.
"You had visibility providers that came to offer solutions to tell you 'here's where your shipment is,'" says Cristol. "Then you had IoT, telematics which brought about attributes to better understand what's happening with those orders and shipments, including status of temperature, humidity, vibration. All these are data points that can be leveraged by procurement teams to make more informed data-driven decisions. That was helpful and better for the status quo for awhile."
"Today's food shippers know that their freight transportation data is flawed," continues Cristol. "When retailers, shippers, and providers all operate on separate, siloed systems, it's impossible to agree on the root cause of a problem, let alone the ability to reconcile data – leading to billions of lost dollars. To measure the hidden costs of service level performance, your supply chain needs a neutral, single source-of-truth."
But he says today's supply chain technology can be a game-changer at lightning speed. "We're now shifting into this next world of digital transformation where knowing what is happening is no longer good enough. Understanding why it's happening - what's the root cause behind it - helps you to better understand who's responsible, what is the impact, and how you can avoid this in the future. Today's technology can help food shippers to measure the impact from a financial and sustainability perspective. Now shippers can use consistently gathered data points to create actionable insights, to make the tactical and strategic shifts to the transportation and procurement activities in their supply chain, and to optimize for the best outcome."
"Because you can't manage what you're not measuring," he concludes.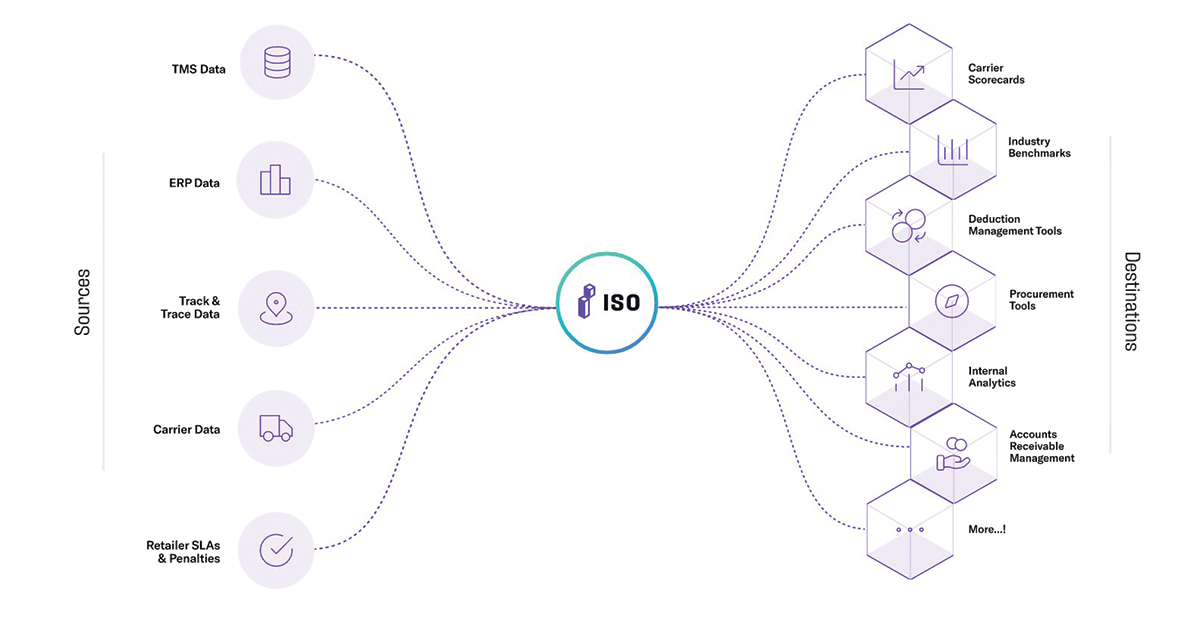 Like this kind of content? Subscribe to our "Food For Thought" eNewsletter!

Now more than ever, professionals consume info on the go. Distributed twice monthly, our "Food For Thought" e-newsletter allows readers to stay informed about timely and relevant industry topics and FSA news whether they're in the office or on the road. Topics range from capacity, rates and supply chain disruption to multimodal transportation strategy, leveraging technology, and talent management and retention. Learn More