New Research Reveals Challenges, Trends Shaping Food & Beverage Supply Chains
by Staff, on Oct 24, 2022 11:50:23 PM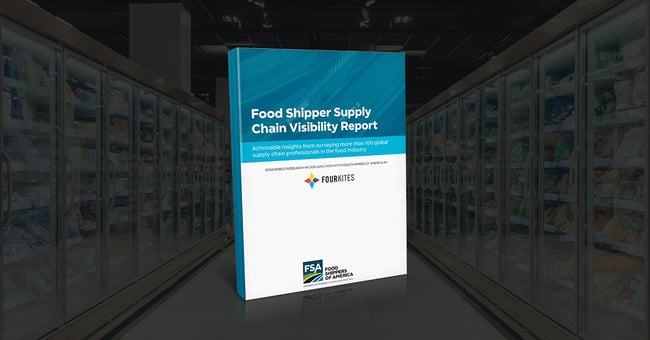 Food Shippers of America (FSA) and supply chain visibility company FourKites recently teamed up to survey 115+ food chain industry leaders to identify their most pressing challenges, and the impact of ongoing economic, geopolitical and supply chain disruptions.
Results from this original research reveal that the biggest challenges facing the food shipping industry are labor and talent management, demand planning disruption, warehousing and transportation capacity issues, and transportation rates.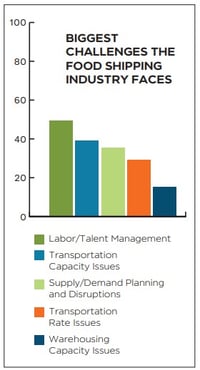 Difficulty with supply and demand planning, product availability and warehousing were more likely to plague enterprise companies with sales of $500 million or more. While these were also top concerns for smaller food and beverage shippers with less than $500 million in sales, those companies were more likely than their larger peers to cite store operations and transportation rates as challenges.
Underlying these issues, shippers indicated that COVID-19's impact on labor, over-the-road capacity constraints, port delays and congestion, and changes in consumer behavior or buying patterns have all disrupted operations and created or exacerbated today's challenges. In fact, since the pandemic began, more than 30 percent of respondents have seen a drop in customer loyalty, while 55 percent have seen a sales decline or miss due to product shortages. The financial impact was more acute among enterprise companies, with more than 65 percent indicating losses.
Interested in learning more?
Findings from this food chain survey by FSA and FourKites have been consolidated into a whitepaper that covers the following:
Identifying the most serious disruptions to operations in the past three years – and solutions to them
The impact serious product shortages, labor challenges, and economic conditions are having on food chains
Emerging trends in grocery e-commerce changes, SKU rationalization, and the impact the pandemic has had on customer loyalty
How rising inflation and geopolitical uncertainty will negatively impact food chains in the short-term
Solutions on how real-time food chain visibility can drive real value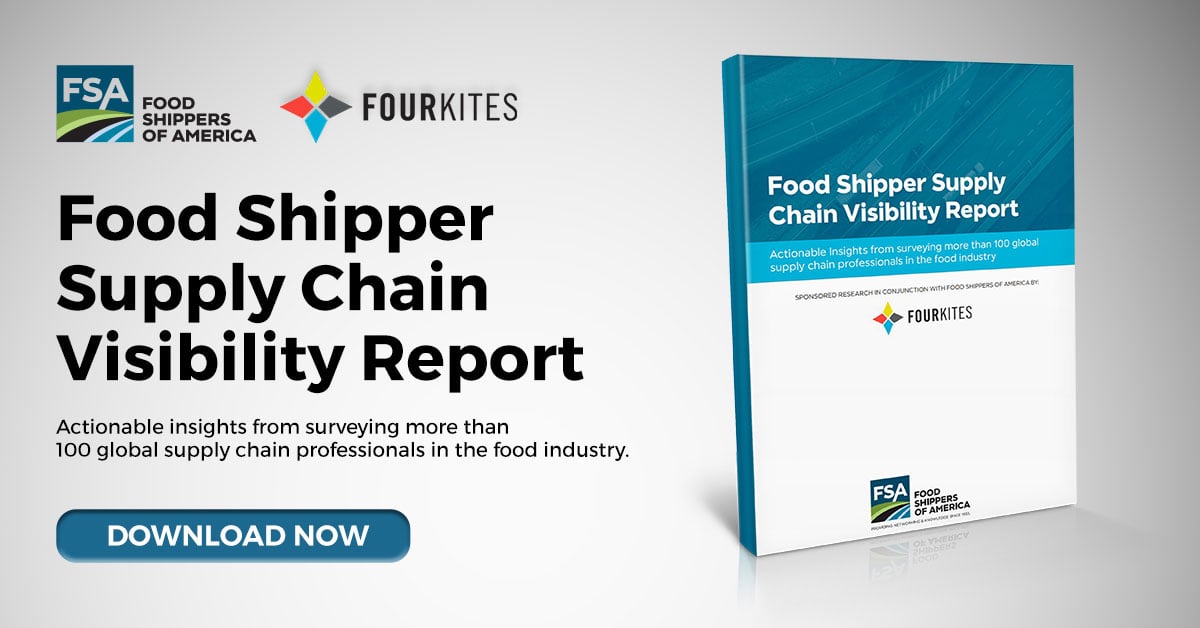 About FourKites
Supply chain visibility platform FourKites® extends visibility beyond transportation into yards, warehouses, stores and beyond. Tracking more than 2.8 million shipments daily across road, rail, ocean, air, parcel and courier, and reaching over 200 countries and territories, FourKites combines real-time data and powerful machine learning to help companies digitize their end-to-end supply chains. More than 1,100 of the world's most recognized brands — including 9 of the top-10 CPG and 18 of the top-20 food and beverage companies — trust FourKites to transform their business and create more agile, efficient and sustainable supply chains. To learn more, visit fourkites.com.