Rail Shippers Take Concerns to U.S. Regulators
by Staff, on Apr 25, 2022 7:05:56 PM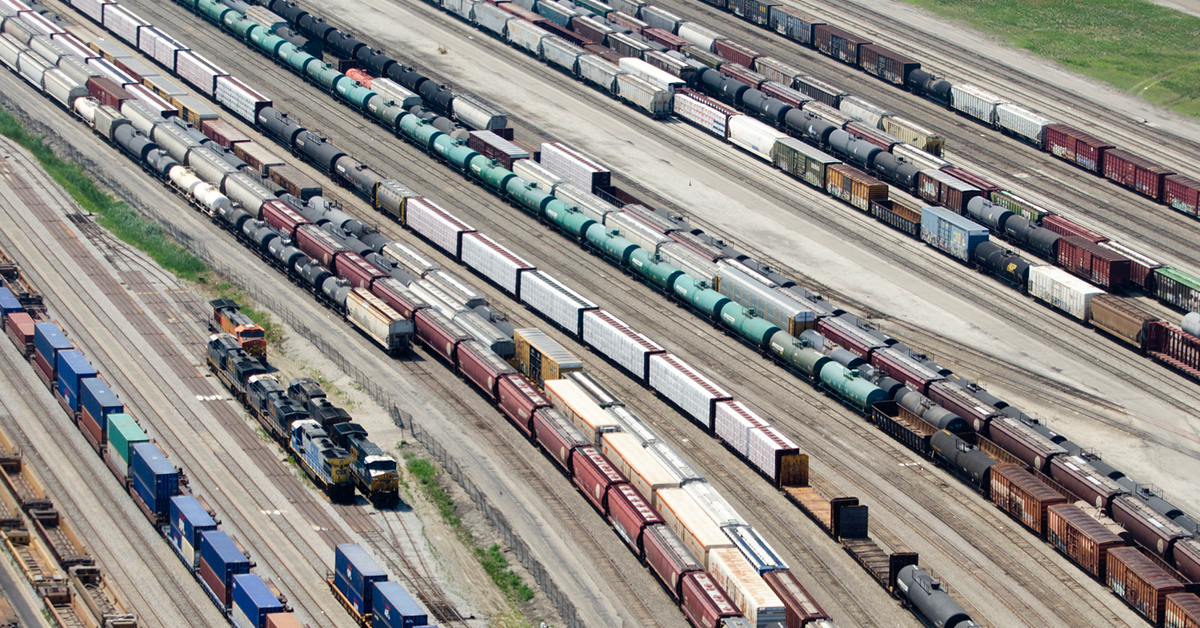 The Surface Transportation Board (STB) announced earlier this month it would hold a hearing on April 26-27 to address recent rail service problems and recovery efforts relating to various Class I railroad carriers, entitled "Urgent Issues in Freight Rail Service."
The STB is an independent adjudicatory and economic-regulatory agency charged by Congress with the economic regulation of various modes of surface transportation, primarily freight rail. Late last week the STB issued a notice of proposed rulemaking (NPRM) that would "amend emergency service rules to provide relief for shippers in situations that require immediate relief."
STB added that a key part of this proposal is to clarify it may act on its own initiative to direct emergency rail service and to also establish what it called an accelerate process for acute service emergencies.
STB officials explained that going back over the last year, it has heard from industry stakeholders regarding inconsistent and unreliable rail service, explaining that "in recent weeks, rail service has become more unreliable, with most stakeholder concerns focusing on crew shortages and inability to move trains."
What's more, they added that it has received reports of other challenges, including:
Tight car supply and unfilled car orders

Delays in transportation for carload and bulk traffic

Increased origin dwell time for released unit trains

Missed switches

Ineffective customer service.
STB noted that these recent service issues have highlighted its need to provide shippers with the opportunity to receive swift action in order to ensure the nation's freight rail traffic continues to move.
Longer transits and delayed switching is hindering our ability to replenish inventories and operate our manufacturing facilities efficiently. The lack of weekend switches has had a significant impact. The rail cites lack of available labor as the main driver that hits less desirable shifts disproportionally."
- Major food wholesaler and distributor
Regulators have indicated they share the concerns of shippers and are looking for ways to address them. Martin Oberman, the Biden-appointed chairman of the STB, criticized large railroads last month for operating with "bare bones" labor forces after shedding 45,000 workers over the past six years. On Friday, the STB proposed a rule change that would give regulators emergency powers to immediately alleviate service delays, according to an article published today by the Journal of Commerce ("Angry Railroad Customers and Employees Take Grievances to U.S. Regulators").
Traffic snarls on the rails have contributed to supply-chain breakdowns for a range of businesses, including food shippers, according to the Journal of Commerce article. At the same time, railroad executives blame the Covid-19 pandemic for labor shortages and logistical challenges. But some workers and customers say a long-term focus on wringing out costs has been more harmful.
In recent years, publicly traded railroads have given Wall Street billions of dollars in share buybacks and dividends. The payouts have been driven in part by a management strategy known as Precision Scheduled Railroading, which was adopted to reduce costs and preserve profits by streamlining the switching of railcars.
The shift to precision scheduling—often associated with the influential late CSX Chief Executive Officer Hunter Harrison—resulted in reductions of rail yards, equipment and workers. While the steps produced savings and lifted profit margins for railroads, some industry observers and associations claim shippers have been left paying more for inferior and unreliable service.
Industry associations such as the Sweetener Users Association outlined in a recent letter the challenges their members have faced while railroads are charging historically high fees. Another highly vocal association, the National Grain and Feed Association (NGFA), recently urged the STB to address the "Significant rail service disruptions" negatively affecting the nation's food supply chains. NGFA has publicly come out to the industry to outline the challenges their members have faced (Source: Progressive Farmer article, "NGFA Asks STB to Address Significant U.S. Rail Service Disruptions.")
These associations, along with others, plan to make the case at the hearing that these service degradations drive up costs, hurt sales and affect their operations. The testimony could help persuade regulators to streamline rate disputes and allow shippers to compel a railroad to switch freight to a competing rail when feasible, an issue the board has taken up this year.
Railroad executives say that the pandemic and the labor shortage are to blame for derailing service, not precision scheduling.
FSA has its own perspective on the situation.

"My past work within the rail transportation space has taught me that there are many moving parts in a rail-based supply chain and the best path to viable long-term solutions that improve service and costs for shippers as well as efficiency for the railroads lies in the ability of everyone to work together in a truly collaborative fashion," says Paul Newbourne, Executive Director of FSA on the current situation.
"This can be accomplished by each side laying out their respective challenges and issues, and having earnest discussions on the best way to develop and implement solutions that will resolve those matters with a net result of all involved receiving some benefit," concludes Newbourne. "I am optimistic that the STB will facilitate constructive discussion among all the parties so that any changes to the rules will result in a positive outcome for all involved."
Like this kind of content? Subscribe to our "Food For Thought" eNewsletter!

Now more than ever, professionals consume info on the go. Distributed twice monthly, our "Food For Thought" e-newsletter allows readers to stay informed about timely and relevant industry topics and FSA news whether they're in the office or on the road. Topics range from capacity, rates and supply chain disruption to multimodal transportation strategy, leveraging technology, and talent management and retention. Learn More