Storytelling: Attract & Retain Top Supply Chain Talent
by Staff, on Feb 20, 2023 8:15:05 AM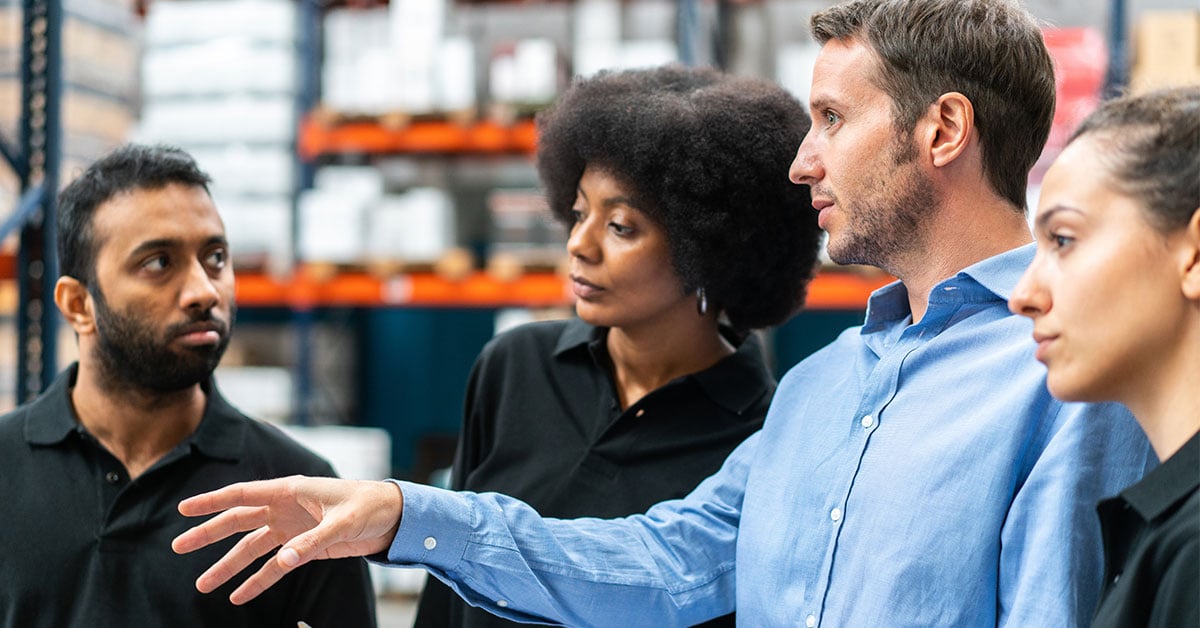 With the shortage of good talent and the supply chain world, many food manufacturers, retailers and distributors are re-evaluating their recruiting and retention efforts – and determining more creative ways to get the attention of quality people.
How do you stand out and sell candidates on your company? The answer is surprisingly simple: compelling storytelling.
Storytelling for Recruitment
Today's food shippers are using effective storytelling to attract talent because stories are innately compelling. And this tactic works. In fact, messages delivered as stories have been found to be up to 22 times more memorable than simple facts alone.
Yet, despite these statistics, storytelling isn't talked about as frequently in HR and recruiting circles.
Tips on How to Tell a Good Story
There are five key elements to any good story: the characters, the setting, the plot, the conflict and the resolution. When creating a story in your recruiting efforts, what you tell most often is the story of your company or brand and how it relates to an applicant, a candidate or an employee. This often is referred to as "brand storytelling."
The specifics of your brand story are ultimately up to you; however, they oftentimes are dictated by each organization's unique journey and evolution. As you develop your story for recruiting purposes, keep these concepts in mind:
Be authentic. Storytelling can build trust and form lasting relationships. But, if the reader or listener can tell you lack authenticity, they'll feel as if they're being duped. So keep it relatively informal, be conversational, use language and imagery sure to resonate with your talent pool.
Keep it short and sweet. Unnecessary details can detract from a story. The more concise you keep your story, the more likely it is to have a positive impact on the candidate or employee you're speaking with.
Humanize Your Employer Brand. You've polished your job description, cleaned up the career page on your website and you've even had a handful of candidates apply to open supply chain positions. You're doing everything right — or so it seems. But have you figured out what is it that sets you apart from other food companies vying for top candidates?
In today's competitive hiring landscape, companies must go the extra mile to develop a fun, relatable employer brand to make every candidate's "yes" just a bit easier. Storytelling can give your employer brand that competitive edge.
It's one thing to see pictures of a company online, but nothing beats a first-hand account from a happy, engaged employee. To achieve a more relatable employer brand, leverage storytelling to create engaging video content or imagery to weave throughout your marketing materials and promotional content. Consider featuring actual employees, employee testimonials or fun animations to make your videos more engaging.
PepsiCo: Best Practices in Employer Brand Storytelling
A member of Food Shippers of America (FSA), PepsiCo is a food company with a product portfolio of a wide range of foods and beverages, including many iconic brands such as Lay's, Doritos, Cheetos, Gatorade, Pepsi-Cola and Mountain Dew.
PepsiCo has effectively created a dynamic employer brand recruiting campaign ("A Day in the Life at PepsiCo") to engage top talent in its supply chain arena. Check out a few examples of video testimonials that feature employees who tell their own story about working at PepsiCo: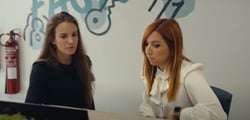 Day in the Life of a PepsiCo Supply Chain Assistant Analyst: Meet Chiara. "In my current position, I am working within the Center of Excellence of the Demand Planning Team," says Chiara. "We are a European team that coordinates business units across Europe in terms of forecast accuracy and improvement. It's a roller coaster. One day, it's not the same as the other one."
Day in the Life of a Supply Chain Intern: Meet Athena. "Bringing in interns gives us a fresh point of view to create opportunities for us to learn from them and then to learn from us," says David, Supply Chain Manager of his intern program.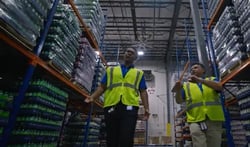 Meet Patrick: Supply Chain Intern. Patrick's role was to observe warehousing processes and to shadow/collaborate with Product Availability Supervisors in offering potential improvements into the efficiencies of their processes.
Walmart: Best Practices in Employer Brand Storytelling
Movement is the secret to Walmart's supply chain. The world-class retailer moves products to 200 million customers through more than 11,000 stores. And as the company's customers move to digital, the retailer is moving with them – and it's looking for supply chain professionals with a passion for technology as part of their recruiting strategy.
Walmart uses storytelling in its recruiting process to let their supply chain professionals tell their story about what they do at Walmart and why someone should consider an opportunity there.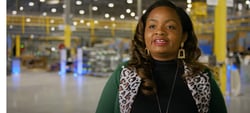 View "A Career with Walmart's Supply Chain is More than Just a Job," featuring Kiana Harvey, Assistant General Manager, Walmart Supply Chain and John Chappelear, both of whom are Assistant General Managers with Walmart Supply Chain.
Conclusion
Storytelling is innately appealing to humans. As proven in these storytelling videos with PepsiCo and Walmart, it facilitates deeper connections, generates more interest in a topic and can be extremely persuasive. Use this to your advantage as a supply chain manager looking to recruit top talent – as the tips in this article could help you improve every aspect of your talent strategy.
Like this kind of content? Subscribe to our "Food For Thought" eNewsletter!

Now more than ever, professionals consume info on the go. Distributed twice monthly, our "Food For Thought" e-newsletter allows readers to stay informed about timely and relevant industry topics and FSA news whether they're in the office or on the road. Topics range from capacity, rates and supply chain disruption to multimodal transportation strategy, leveraging technology, and talent management and retention. Learn More