Supply Chain Transparency: Leveraging Technology to Achieve the Perfect Shipment
by Staff, on Sep 21, 2023 3:56:11 PM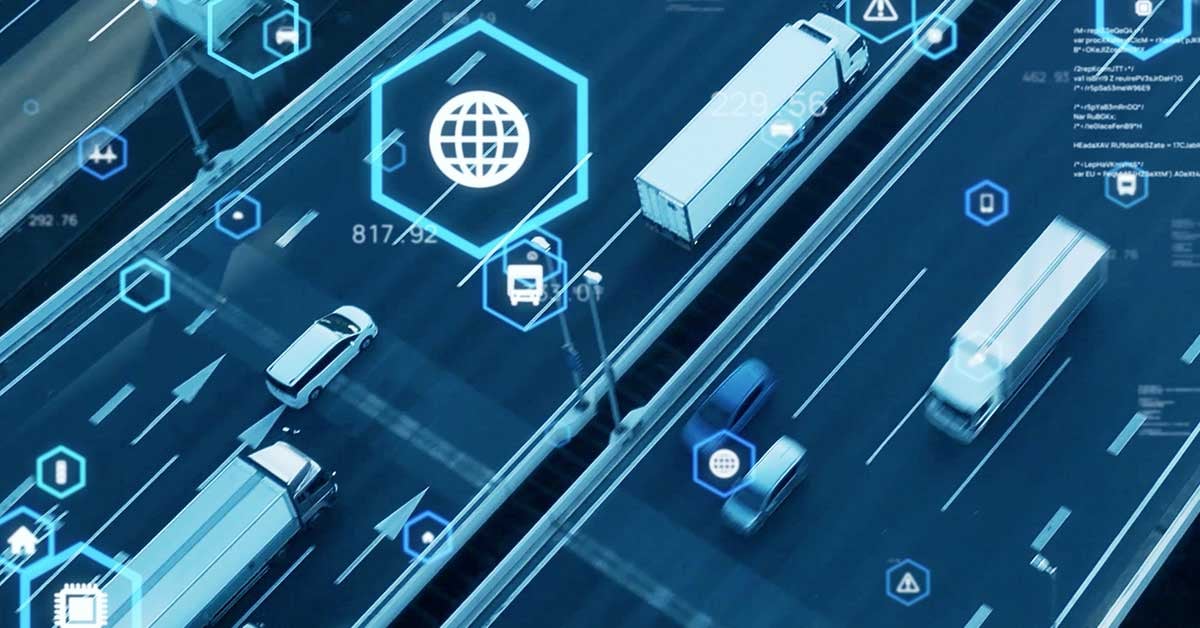 Supply chain managers in the food industry are constantly striving to achieve error-free shipments every time - but is this quest realistic?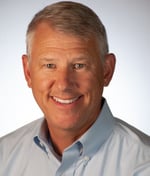 According to Tracy Rosser, Strategic Advisor of NewRoad Capital Partners, there are potential gaps to achieving the perfect shipment in three areas: network design and planning, operational planning and execution, and financial reconciliation.
"It is really hard to accomplish perfection in how you move freight – and if you miss hitting all cylinders in your shipment, there's waste in dollars and value in the supply chain," says Rosser. "Technology presents an opportunity in maximizing efficiencies in your supply chain, and it's up to us to present an ROI for technological advancement and investments to the C-suite." This was his mantra in his 22-year career at Walmart, including his most recent role at the megaretailer as Senior Vice President of Transportation and Supply Chain from 2012 to 2019.
"Data is king," suggests Rosser. He says the best way to define your ROI through data driven by technology are in these benefits:
Generates actional insights
Manages performance of your supply chain activities
Drives continues improvement in your operations
Influences corporate change, as well as corporate investment in money and resources
Are You Behind in Your Food Chain Technology?
Rosser suggests there are several technology and capabilities areas in which supply chain professionals can create value and maximize dollars now. He suggests that if you do not have these capabilities in your technology mix, you are behind:
Network design capability. This gives you the opportunity to establish the blueprint for what your network looks like and identify tactical elements that you can address within your network.


Demand planning and forecast connectivity. Technology can help to predict the flow of materials and products of your supply chain in all areas, including procurement, manufacturing and operations – and ultimately communicate this to key stakeholders in these areas so you can plan and execute with precision.


Transportation management systems (TMS) platform. This technology can impact many areas of the supply chain, according to Rosser, including order data correction; optimization by mode, channel and cost; flexible RG execution and API pricing; appointmentsetting; control tower; check call visibility; and predictive failure capabilities. "Are you getting all of the critical data elements out of your platform, whether it's an in-house system or outsourced?" asks Rosser.


Integration with warehouse management systems (WMS). For example, if you are aware that a truck isn't going to be delivering on-time you then can react and plan your labor resources on the warehousing side accordingly.


Integration with your financial system.
Food Shipper Perspective: The Power of Partnerships
From raw materials to conversion to warehouses to stores, supply chains driven by technology and data maximizes the likelihood that products will be on the shelf when consumers look for them. As technology evolves, food chain leaders look to ecosystem partners to keep pace with the latest advances as well as talent.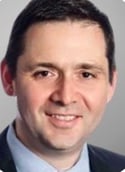 According to Bob Schug, Senior Director IT and Share Services Lead at Mondelez International, an American multinational confectionery, food and beverage company, ecosystem partners are critical to gain break-through technology fast, add expertise, pilot a new idea or fill capacity needs. He sees these needs continuing to grow as supply chains have become physical, digital and increasingly integrated and connected.
Emerging Supply Chain Technologies
Emerging technology platforms that are most efficient are integrating all components and stakeholders of the perfect load in order to facilitate proactive planning and execution, exception management, and continues improvements, according to Rosser. He suggests that these new platforms are building trust and transparency in the supply chain, they enable you to quickly pull data in near "real time" (including network and capacity disruptions and visibility), informs and facilitates action, and enables shippers to execute on the "perfect load." A quick look at the power and capabilities of the most recent Top Food Chain Technologies, as named by Food Chain Digest (the official magazine of Food Shippers of America) underscores his observations.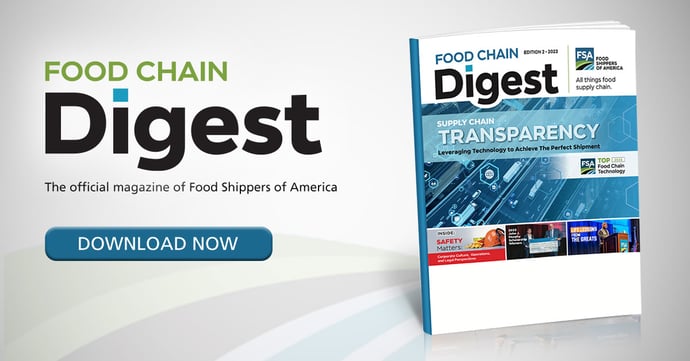 This article was originally featured in Edition 2 of 2023 of Food Chain Digest magazine. Download the digital version for FREE today!
Like this kind of content? Subscribe to our "Food For Thought" eNewsletter!

Now more than ever, professionals consume info on the go. Distributed twice monthly, our "Food For Thought" e-newsletter allows readers to stay informed about timely and relevant industry topics and FSA news whether they're in the office or on the road. Topics range from capacity, rates and supply chain disruption to multimodal transportation strategy, leveraging technology, and talent management and retention. Learn More