Sysco Targets Transportation and Production Emissions in Sustainability Goals
by Staff, on Jul 25, 2022 12:59:15 PM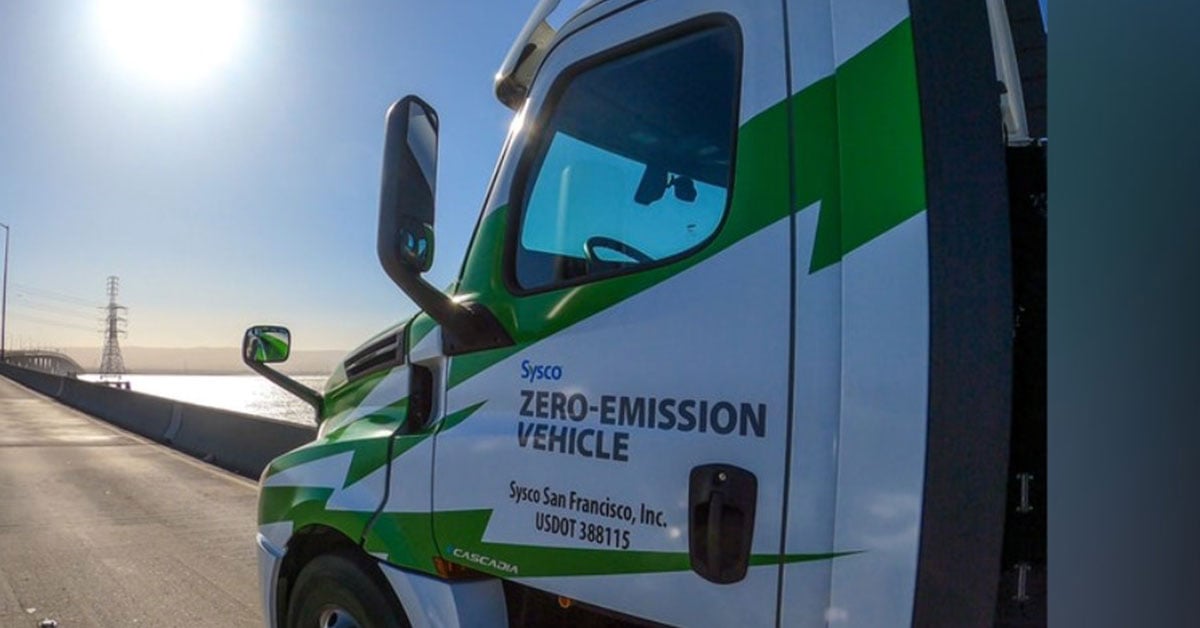 Sysco is working to lower scope 3 emissions throughout its supply chain by partnering with its highest-emitting suppliers to establish sustainability targets in line with the goals of the Paris Agreement by 2026, according to Sysco's 2021 Corporate Social Responsibility report.
A member of the Food Shippers of America, Sysco is the global leader in selling, marketing and distributing food products to restaurants, health care and educational facilities, lodging establishments and other customers who prepare meals away from home. Sysco's portfolio of products also includes equipment and supplies for the foodservice and hospitality industries. With more than 58,000 associates and 343 distribution facilities worldwide, Sysco has a very complex supply chain. Therefore its ability to have a significant sustainability impact is tremendous.
Sysco's Plan Addresses Scope 1-3 Emissions
According to the U.S. Environmental Protection Agency, Scope 1 emissions are "direct greenhouse emissions that occur from sources that are controlled or owned by an organization."
Scope 2 emissions are indirect greenhouse gas emissions associated with the purchase of electricity, steam, heat or cooling. Although occurring at the facility where they are generated, Scope 2 emissions are accounted for in an organization's greenhouse gas inventory because they are a result of the organization's energy use. Scope 3 emissions "are the result of activities from assets not owned or controlled by the reporting organization, but that the organization indirectly impacts in its value chain."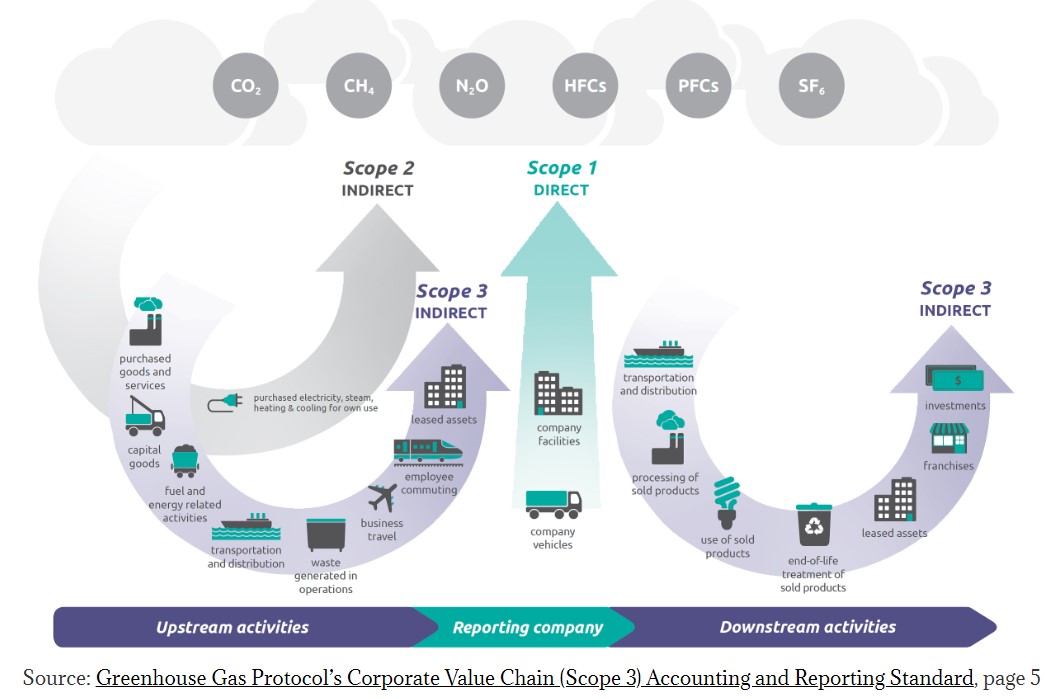 Sysco's goal is to reduce its Scope 1 and 2 emissions by nearly 28% within the next eight years. The company also wants its suppliers that cover two-thirds of its Scope 3 emissions establish similar science-based targets by 2026.
Sysco Commits to Electric Trucks
Efforts to address Scope 1 and 2 emissions will partly come in the form of moving 35% of the company's U.S. tractor fleet to electric trucks by 2030.
Sysco claims that is the equivalent to adding nearly 2,500 electric trucks to its fleet. Its recent letter of intent with Daimler Trucks puts Sysco a third of the way to that milestone.
Scope 3 emissions are Sysco's "largest opportunity for impact" as they make up 98% of its total carbon footprint, according to the report. The majority of the company's emissions stem from food production and transportation between growers, suppliers and customers.
The company is also taking steps to reduce its direct emissions, in part by electrifying 35% of its U.S. tractor fleet by 2030. Sysco has already conducted tests of the zero-emission Freightliner eCascadia at its Bay Area operating site and will deploy its first group of EVs in Riverside, California in fiscal year 2023.
Scope 3 emissions, which are tied to what companies purchase throughout their supply chain tiers, account for more than 90% of total emissions for an average packaged food company, according to Rabobank. This disproportionate share has more companies within the food industry engaging with suppliers to reduce their carbon footprints.
Working With the Right Carriers
Sysco is already making progress on the supplier side of its sustainability puzzle. At least 80 of its suppliers representing nearly 30% of its 2019 emissions have committed or set science-based targets, according to the company's report.
"Our engagement will focus first on suppliers with the largest emissions contribution and then will shift toward smaller suppliers," said Sysco. "Since our supplier base is large and varied, each supplier requires a different level of engagement and support."
Within its own operations, Sysco is prioritizing the electrification of its tractor fleet in the United States, which is expected to reduce its emissions and maintenance costs. According to the company's sustainability report, the recent pilot of the Freightliner eCascadia was a success, as its drivers "enjoyed the EV's powerful, yet smooth and quiet ride."
Sysco said it will continue the Freightliner collaboration to make sure new EVs meet the unique transportation requirements for food distribution. It added that the industry lacks options for electric trailers with multi-temperature storage systems and long-distance electric tractor fleets that can meet its food safety and quality standards.
The company is rolling out efforts beyond fleet electrification to reduce its transportation emissions.
In addition, Sysco launched load-fill optimization capabilities to many of its regional distribution center lanes and some operating sites, which reduced the number of trucks used to stock its sites. In 2021, Sysco avoided 82 truckloads due to improved load-fill.
Sysco also leaned on intermodal and rail shipping, which provided it with "significant environmental and cost advantages," per the report. However, Sysco pared back its use of rail toward the end of the year and shifted to transportation modes with shorter lead times to maintain service levels.
Like this kind of content? Subscribe to our "Food For Thought" eNewsletter!

Now more than ever, professionals consume info on the go. Distributed twice monthly, our "Food For Thought" e-newsletter allows readers to stay informed about timely and relevant industry topics and FSA news whether they're in the office or on the road. Topics range from capacity, rates and supply chain disruption to multimodal transportation strategy, leveraging technology, and talent management and retention. Learn More