United Natural Foods and Automation: Food Chain Snapshot
by Staff, on Oct 10, 2022 7:15:00 AM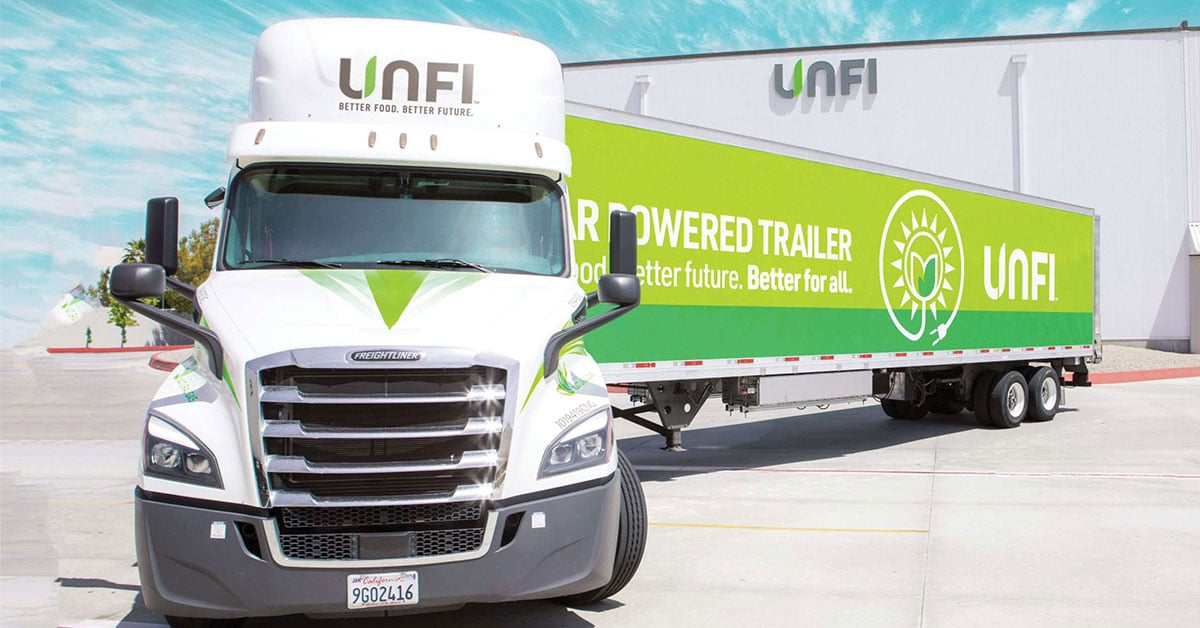 United Natural Foods, Inc. (UNFI) plans to boost efficiency across its network of distribution centers during the coming fiscal year as it looks to strengthen its finances and spur growth, according to UNFI company officials on an earnings call Tuesday.
UNFI is North America's premier grocery wholesaler delivering a wide variety of fresh, branded, and owned brand products to more than 30,000 North American locations, including superstores, retailers, supermarket chains, ecommerce providers, and foodservice customers. The grocery wholesaler posted $7.3 billion in net sales during its fiscal fourth quarter - a record amount for the period that reflects an 8 percent year-over-year increase, said John Howard, the company's Chief Financial Officer during the call. Full-year sales were up 7.3 percent compared with 2021, to $28.9 billion.
UNFI plans to increase its use of automation as a key pillar of its strategy, and recently announced that it will work with robotics company Symbotic to help improve its ability to provide retailers with better service.

In addition, UNFI plans to devote a significant portion of its capital expenditure budget for the coming year on honing its ability to serve customers through automation, said CEO Sandy Douglas during the earnings call.
UNFI is focused on improving its process of getting orders to retailers predictably and accurately, and believes technology like the artificial intelligence-driven gear it will procure from Symbotic will play a key role in that endeavor, according to Douglas. He noted that UNFI's supply chain capabilities were significantly disrupted by the pandemic, and said UNFI is looking to technology to smooth out its business moving forward.
"The steps we're taking in 2023 build on our fiscal 2022 achievements and will serve as the launch pad for our reinvigorated investment strategy and elevated long-term growth trajectory," says Douglas. Under the strategic arrangement with Symbotic, the tech firm will install robotics and software in five of UNFI's distribution centers (DCs) during the next four years. UNFI operates a network of 56 DCs in North America, and distributes products from approximately 12,000 suppliers to approximately 30,000 customer locations.
UNFI may also expand the deployment of the warehouse automation equipment to additional DCs, but did not provide details about when that might happen.
Howard said UNFI recently has made progress bringing human workers onboard even as it directs resources toward automation. The job vacancy rate at the organization's DCs declined to 4 percent during Q4 from 7 percent during the third quarter, according to Howard, while the percentage of unfilled driver positions fell by a percentage point, to 8 percent.
Like this kind of content? Subscribe to our "Food For Thought" eNewsletter!

Now more than ever, professionals consume info on the go. Distributed twice monthly, our "Food For Thought" e-newsletter allows readers to stay informed about timely and relevant industry topics and FSA news whether they're in the office or on the road. Topics range from capacity, rates and supply chain disruption to multimodal transportation strategy, leveraging technology, and talent management and retention. Learn More