Supply Chain Planning: Your Path to Efficiencies, Cost Reductions
by Brian Everett, Publisher, on Dec 20, 2021 10:00:00 AM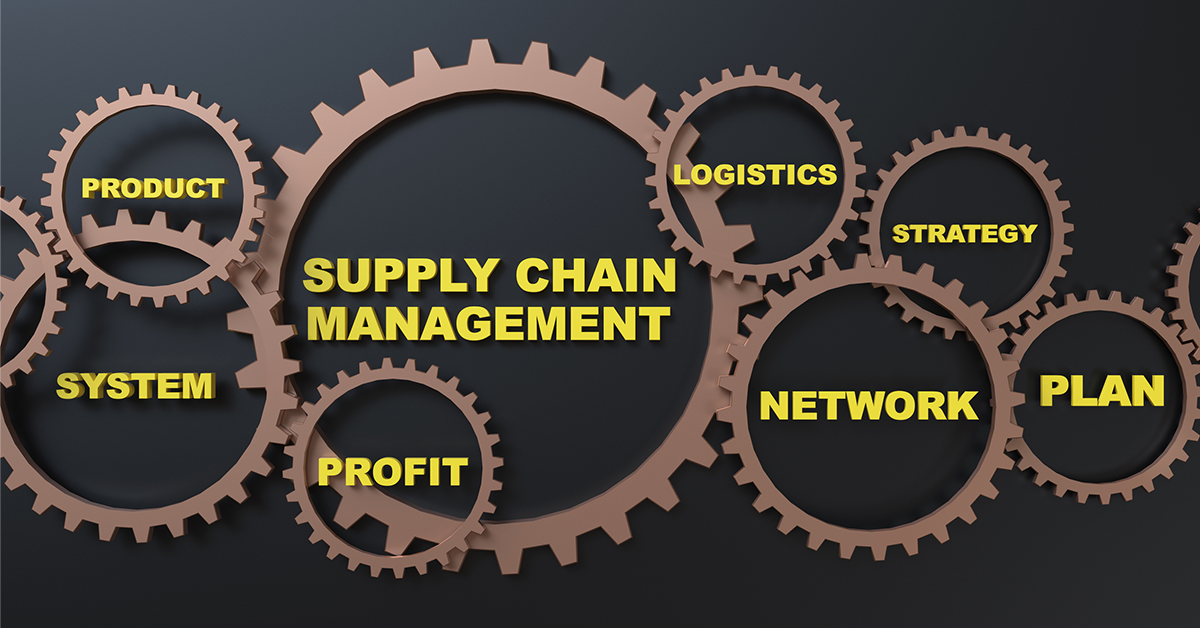 Food manufacturers, distributors, and retailers are under constant pressure to find ways to reduce costs, improve food chain efficiencies, and enhance potential revenue margins. The pandemic has added even more pressure – and complications – to supply chain planning.
In fact, a recent survey conducted for Food Shippers of America in June 2021, XX% of those involved in the food chain said planning was one of their biggest priorities. This survey involved more than 200 respondents who are specifically involved in the supply chain involving food and/or beverage commodities.
The Benefits of Supply Chain Management
Before we explore how to best tackle supply chain planning – particularly factoring in pandemic factors – let's get on the same page as to the definition of supply chain management.
Supply chain management encompasses the planning and management of all activities involved in sourcing and procurement, conversion, and all logistics management activities, according to the Council of Supply Chain Management Professionals (CSCMP).
Importantly, it also includes coordination and collaboration with channel partners, which can be suppliers, intermediaries, third party service providers, and customers. In essence, supply chain management integrates supply and demand management within and across companies.
Supply chain planning, then is a detailed supply chain planning process that can help food manufacturers, distributors and retailers with critical elements for operational success including material management, waste elimination, and working capital optimization.
Supply chain planning is the process of accurately planning the journey of a material or a product right from the raw material stage to the final consumer. This includes multiple processes such as supply planning, demand planning, production planning, distribution planning, operations, and sales planning.
Recent research compiled by G2 shows that 79% of organizations with high-performing supply chains achieve greater revenue growth compared to the industry average. Also, companies with optimal supply chains benefit with 15% lower supply chain costs, less than 50% of inventory holdings and 3x faster cash-to-cash cycles. It is evident that a well-orchestrated supply chain mechanism starts with an efficient supply chain planning process.
Part of Planning in a Pandemic: Taking Stock of SKUs
Interestingly, with a dramatic surge in product and customer demand coupled with severely limited supplies and/or production capabilities due to the pandemic, food companies were forced to make tough decisions on what to manufacture and sell. "We have a number of different size packs and flavors. What we've tried to do is really focus on the ones that are most important and can be used most broadly throughout the different channels," said John Church, chief supply chain officer at General Mills in a company video in April 2021.
"It's a balancing act of working with our customers and then trying to understand what are the things that we can make the most of in order to ensure we can be as productive and make as much food as possible during this time."
While General Mills may have 90s SKUs of soup at any one time, "we might be making half of those and [only] giving our customers what we can afford to give them. The other thing is agility. We may find that we have a supply disruption based on a supplier's issue. Those kinds of things we are managing through in real-time and we might switch from one production to a different production. That agility is going to serve us well and allows our people to be productive and make as much food as possible," noted Church.
Several other food companies, including Mondelez, Kraft Heinz and Coca-Cola have announced plans to reduce product variety and trim their SKUs. While product rationalization is a regular part of business review, the pandemic has prompted companies to accelerate the appraisal of their brands and product portfolios.
Food Companies Need an Effective Supply Chain Plan
Are demand and supply forecast numbers accurately updated and shared across all the functions across relevant department heads and key stakeholders? Are the inventory numbers being tracked accurately across the several stages of production and/or sales? What is the alternative plan when uncontrollable factors like natural disasters or labor shortages impact the existing supply chain?
These are just a few of the critical questions to ask yourself – particularly if you're a food manufacturer, according to the Association for Supply Chain Management. Supply chain planning within a manufacturing facility provides the foundation for all operations activities inside and outside of the facility. This includes multi-plant operations that require necessary planning for synchronization of disparate production plans. Without a well-designed supply chain plan for production, manufacturers lack proper foresight and the essential coverage needed for all of the potential "what-ifs" that are capable of occurring.
A detailed, effective supply chain plan can provide additional contingency sub-plans to help minimize common points of failure, such as machinery breakdowns, workforce issues, shortage of materials, unforeseen weather problems, and unpredictable operational bottlenecks that disrupt production output.
The Planning Process
Supply chain planning involves multiple steps to accomplish optimized manufacturing goals. The process involved is as follows:
Supply Management. The initial step is to manage the actual supply of goods or services. Primary questions accompanying this process include: How best can an enterprise create a balance between the in-flow or supply of goods and the actual requirement or demand for these goods? How can you ensure the ability to meet financial objectives? And how can you facilitate the best possible processes through which requirements can be met from the demand plan created?


Demand Management. This is the process of forecasting or predicting the future demand to ensure goods and services are accurately delivered based on the needs. Key questions with this phase include: How can an accurate demand forecast help you directly obtain accurate revenue calculations? How can it help match appropriate inventory stocks based on demand trends? How can planning help improve the overall bottom line for a particular line of product or service?


Production Planning. The next step relates to the actual food production and manufacturing processes and their dynamics. Key questions answered with this include: How can the critical aspect of production capacity planning help determine the real on-ground operations on the factory floor? How can manufacturers go about the appropriate resource allocation of workers? How best can they schedule for materials along with allocating essential resources and determining the production capacity for a specific unit?


Operations Planning. This addresses the need to develop specific operational processes for an effective supply chain function. Key questions included in this phase include: How can effective scheduling help outline the timeline and the resources that are necessary to perform and complete the operational analysis? How can food manufacturers go about information collection including various methods of data collection depending on the type of operations that the planners want to access? How can an appropriate gap analysis be performed which involves performance reporting, identification, cost + benefit analysis and final comparison?


Sales Planning. This involves a periodic integrated operations and warehouse management process that can help the organization to focus on key food chain drivers. Key questions answered with this: How can food organizations take into account critical aspects like actual sales, product/ service marketing, demand coordination, production planning, innovation, and overall inventory control into the final plan? How can you ensure that final customer demand is effectively met by the organization's production, distribution, and purchasing processes?
Technology Visibility
One consideration to supply chain planning is abundantly apparent: If there is a lack of clear visibility into food supply chains due to either manual reactive operational approaches or poor planning tools, food shippers miss out on much-needed opportunities for cost reduction, efficiencies, and potential revenue.
Lack of supply chain visibility keeps food shippers from creating smooth, synchronized and responsive supply chain plans to achieve the desired operational excellence.
In fact, a new study by ToolsGroup (a provider of supply chain planning software) and Spinnaker (a supply chain services company), only 7% of companies are reaping the benefits of digital transformation of supply chain planning. Additionally 54% are actively looking for improved service levels in the coming year and only 14% have a machine learning project underway – which means many artificial intelligence-augmented planning is still more hype than reality.
As you continue to map out your supply chain planning process, make sure to champion as much supply chain technology and reporting platforms to ensure you have maximum visibility into your supply chain.