Food Brands Focus on Sustainability to Celebrate Earth Day
by Staff, on Apr 21, 2023 1:54:12 PM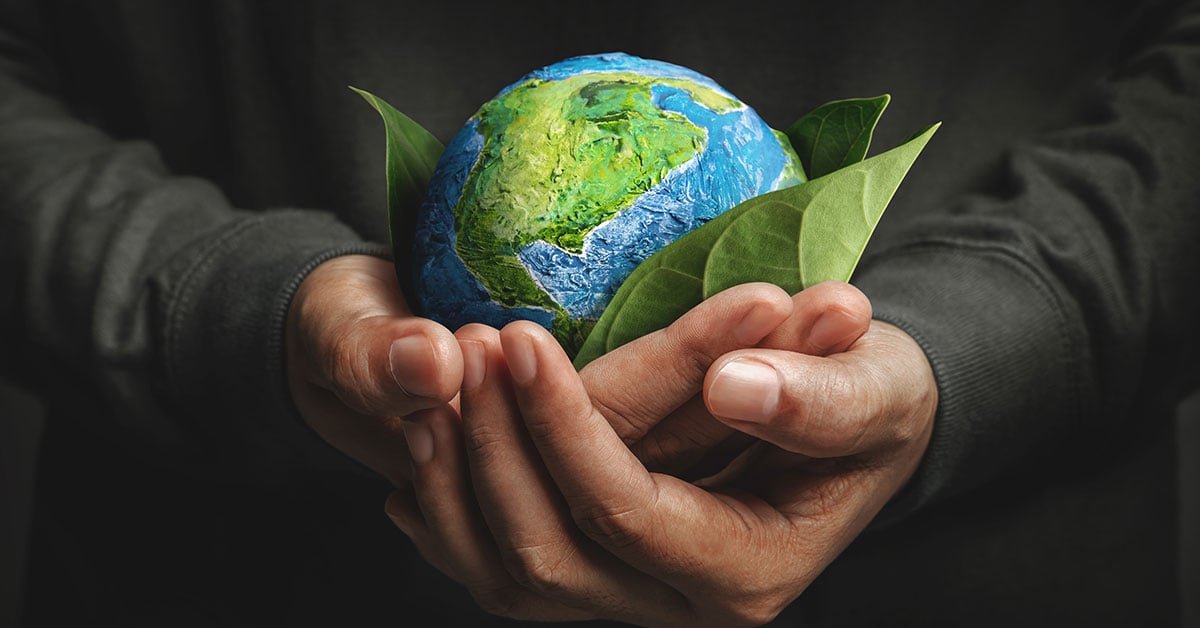 As sustainable practices become increasingly important to today's businesses and consumers, there are significant initiatives among food manufacturers, retailers and distributors to make their environmental goals and initiatives as intentional and meaningful as possible.
This year's Earth Day theme is "Invest in our Planet" to highlight the importance of dedicating our time, resources and energy to minimize our impact on the environment, according to Earthday.org.
In honor of Earth Day, Food Shippers of America takes a closer look at food companies that are taking steps to become more planet-conscious:
Cargill is involved in food and agriculture in more than 125 countries, has sustainability ambitions to reduce greenhouse gas emissions in its operations by 10% by 2025, and also to reduce greenhouse gass emissions in its entire supply chain by 30% per ton of product sold by 2030.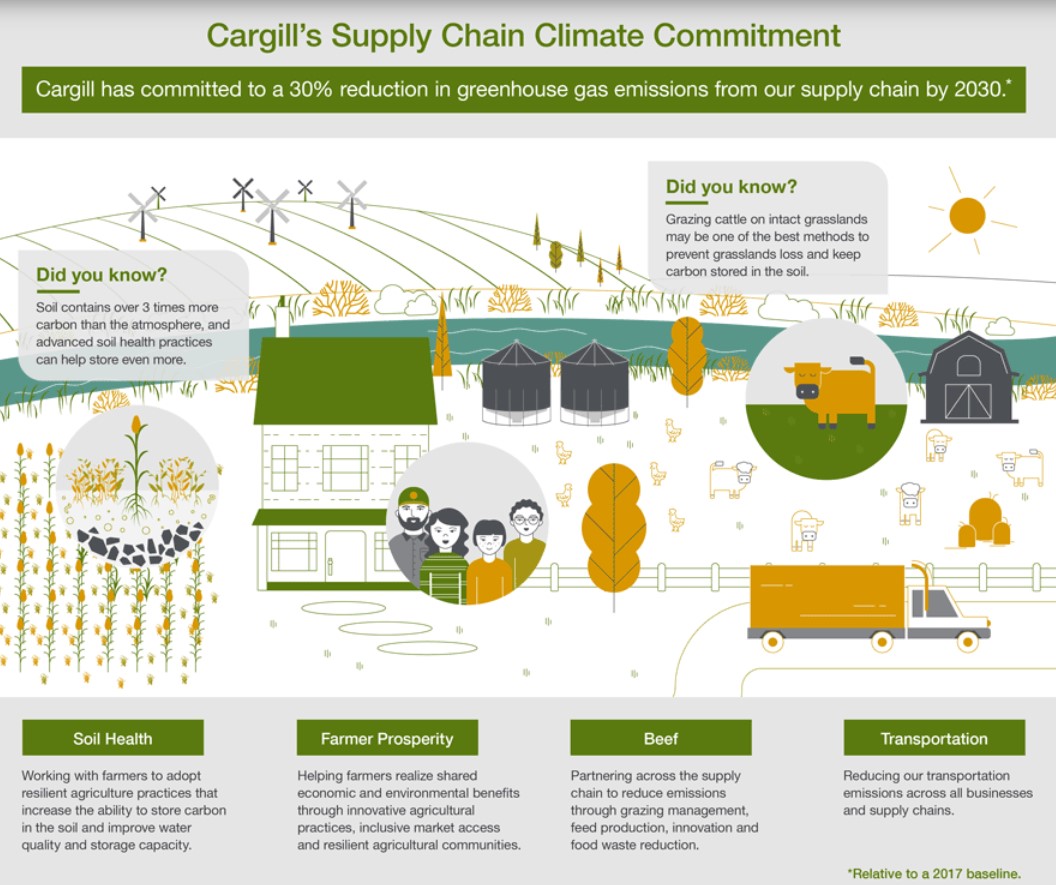 Bimbo Bakeries, one of the world's largest baking companies, strives to be a leader in sustainability - recognizing its obligation to protect and preserve our planet for generations to come. Through Bimbo Bakeries' 2030 ambition, it will achieve Net-Zero emissions by 2050; work towards zero waste by diverting waste from landfill and improving packaging sustainability; and will work with suppliers, farmers and other relevant stakeholders to understand and advocate for regenerative agriculture.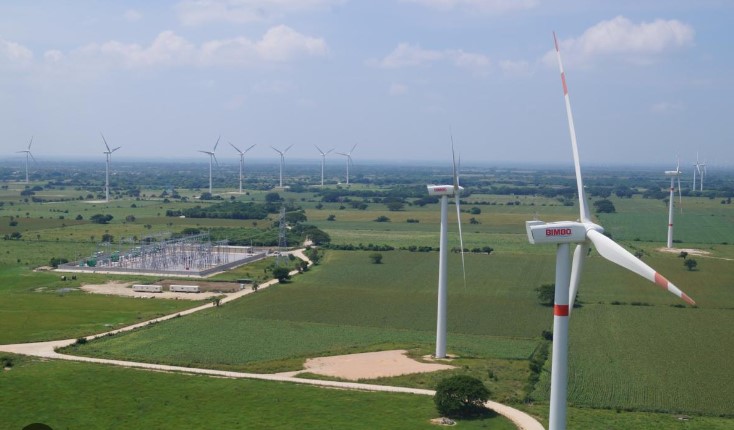 Bimbo Bakeries USA made a commitment to 100 percent renewable energy in all U.S. operations by 2025, powered by a Virtual Power Purchase Agreement (VPPA) with Invenergy. Through this VPPA, Grupo Bimbo and Bimbo Bakeries USA invested in a wind farm to receive 100 megawatts of renewable, wind-generated electricity. The Wind Farm became operational in June 2019 and produces enough renewable energy to offset all of our operations throughout the United States.
Amick Farms produces over 800 million pounds of chicken products annually and strives to minimize their environmental impact by focusing on water use, recycling, and transportation. Examples of sustainability results include: 25% of daily water used in processing is reclaimed, treated, and reused; 200+ tons of cardboard is recycled each year; solids from its processing plants are used for biofuels and high-quality, organic fertilizer; and company vehicles are regularly upgraded to meet continuously tighter emission standards.
ADUSA Supply Chain Services is the supply chain company of Ahold Delhaize USA, and provides services to one of the largest grocery retail supply chains in the nation. Through reduced miles traveled, enhancing reclaimed and recycling, and leveraging technology to reduce waste, this company is doing incredible things in its sustainability initiatives.
Mars Launches New Coalition to Mobilize Suppliers and Accelerate Climate Action
In partnership with sustainability consultancy Guidehouse, Mars is forming a new coalition: the Supplier Leadership on Climate Transition (Supplier LoCT). The partnership aims to drive industrywide movement by providing suppliers with the knowledge, resources and tools to develop their own climate plans.
During its first year, the program will focus on helping suppliers understand the foundations of greenhouse gas reductions in their businesses, including knowledge on how to calculate their own GHG footprints and set their own science-based targets. The company has already made progress to cut emissions in its own operations by switching to renewables, which now account for 54% of the company's global electricity use.
More notable sustainable headlines in the Food Shippers of America blog:
Food Companies Embrace Electric Class 8 Trucks. Companies like Albertsons and McDonalds Canada are making significant commitments to reduce their greenhouse gas emissions through electric trucks.
Sysco Targets Transportation and Production Emissions in Sustainability Goals. Sysco is the global leader in selling, marketing and distributing food products to restaurants, health care and educational facilities, lodging establishments and other customers who prepare meals away from home. With more than 58,000 associates and 343 distribution facilities worldwide, Sysco has a very complex supply chain. Therefore its ability to have a significant sustainability impact is tremendous.
Green Logistics and the Food Chain. TravelCenters of America recently completed a Sustainable Fuel in Trucking report. EVs are just part of Penske's sustainable efforts. The Raymond Corp. minimizes its direct and indirect impacts on the environment. Alliance Shippers decreases their CO2 emissions. Univar Solutions leverages technology to achieve net-zero direct emissions by 2050.
RNG is Decarbonizing Trucking Today. Trucking companies, and the shippers that hire trucking companies, are making bold commitments to cut their carbon footprint—such as becoming net zero by 2030. What is driving some of these initiatives?
Companies Involved in FSA Receive 2021 SmartWay Award. Take a look at what some of the providers to food shippers are doing involving their SmartWay initiatives.
Like this kind of content? Subscribe to our "Food For Thought" eNewsletter!

Now more than ever, professionals consume info on the go. Distributed twice monthly, our "Food For Thought" e-newsletter allows readers to stay informed about timely and relevant industry topics and FSA news whether they're in the office or on the road. Topics range from capacity, rates and supply chain disruption to multimodal transportation strategy, leveraging technology, and talent management and retention. Learn More